It's time to recognize that mental illness is illness like any other
Summary:
Dr. Daphne Korczak, Child and Adolescent Psychiatrist at SickKids, discusses the progress that our society has made for children's mental health and the challenges we continues to face.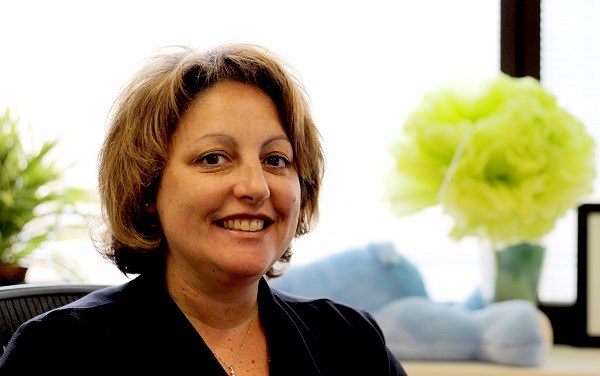 This Children's Mental Health Week, I find myself thinking about the progress that our society has made in advocating for children's mental health, and the challenges we still face. These are some of my thoughts:
We are now more aware than ever before that mental health problems can and do affect children. We are more willing to discuss children's mental wellness than we were 10 years ago – in open forums, in our schools and in our community groups. These are signs of progress, and represent important steps toward improving awareness about children's mental health. In comparison, fewer inroads have been made in our society's understanding of what it means to be mentally ill, or have a child with mental illness, and in the recognition that mental illness is illness like any other.
As a Child and Adolescent Psychiatrist who also had the good fortune of training – and working – as a Paediatrician earlier in my career, I cannot help but notice that in our society, we treat childhood mental illnesses and medical illnesses differently. Depression, for example, is a mental illness that often begins in adolescence and can cause a great deal of suffering and impairment for children and families. Children and adolescents with depression typically withdraw from friends and family, from school and from activities that they enjoy. They have difficulty concentrating, trouble sleeping, and are filled with negative thoughts about themselves. Depressed youth may feel that their lives are worthless, and may become hopeless about the future. Some even experience thoughts about death or ending their lives at a very young age. Suicide is the leading cause of non-accidental death among children and adolescents in Canada. More adolescents in Canada die by suicide than as a result of the top 10 medical causes of death combined. The majority of young people who take their own lives have an underlying mental illness, most commonly depression.
Unfortunately, chronic, potentially serious or even life-threatening medical illnesses also happen in childhood. Children can suffer from asthma, diabetes, and cancer, for example. But in my experience, adolescents with depression, and their parents, are more reluctant to seek help for the struggles that they are experiencing. They sometimes find it difficult or even embarrassing to admit that they have symptoms of depression. Some adolescents and their families choose to delay or even refuse treatment for depression. Many wonder if accepting professional help or taking medication might be a sign of weakness, or an indication that they are flawed as individuals or as parents, when nothing could be further from the truth.
We, as a society, tend not to find the use of medications to treat asthma, diabetes, or cancer to be as controversial. It is more difficult for children and families to come forward to talk about their experience with mental illness. This is an area where we still have room for progress.
My hope for this year, and for the next 10 years, is that we continue to increase awareness of children's mental health, and we improve our understanding of mental illness. To achieve that aim there are several steps that we must take: we can reassure children and their parents that, as with medical illness, they are not to blame for their mental illness. We can provide children and parents with opportunities to share their experiences, showing others that mental illness does not have to be frightening, that treatment can help, and that they are not alone. We can encourage scientific advancement and advocate for more research to learn how to better detect, treat, and prevent mental illness in childhood, and with the goal of one day finding a cure.