Prom-inspired event for SickKids teens was the bee's knees
Summary:
Jay Gatsby had another infamous party last Friday night, although this time it didn't take place in West Egg, but at The Hospital for Sick Children (SickKids) instead.
By Jessamine Luck, Communications & Public Affairs Intern
Jay Gatsby had another infamous party last Friday night, although this time it didn't take place in West Egg, but at The Hospital for Sick Children (SickKids) instead. It was the eighth annual After Hours Exclusive Teen Event, also known as the SickKids prom. This special night provides an opportunity for SickKids patients to celebrate among their peers and represents a teenage milestone that many guests may have otherwise missed.
This year the SickKids rotunda was decked out with art deco-inspired décor and a wall-to-wall city skyline backdrop. F. Scott Fitzgerald himself would approve of the elegant atmosphere set by the globe lights draped across the ceiling – not to mention the vintage car cut-out awaiting guests at the end of the red carpet.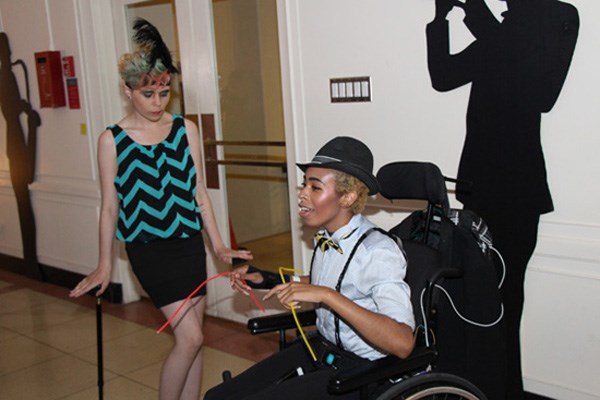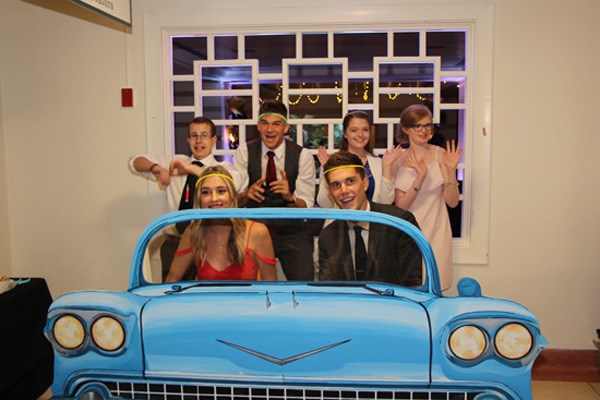 SickKids patients and their guests got dolled up in Marnie's Studio before beginning their evening. The studio was filled with make-up artists, hair stylists, guests and families and for one teen in particular this was the most important part of the night. "Look good, feel good, I definitely think that's the motto," said Anyse, 18, a current inpatient at SickKids. "For me, as a cancer patient going through treatment, I think it kind of makes you feel good about yourself. Wearing a dress and makeup makes you feel a little better."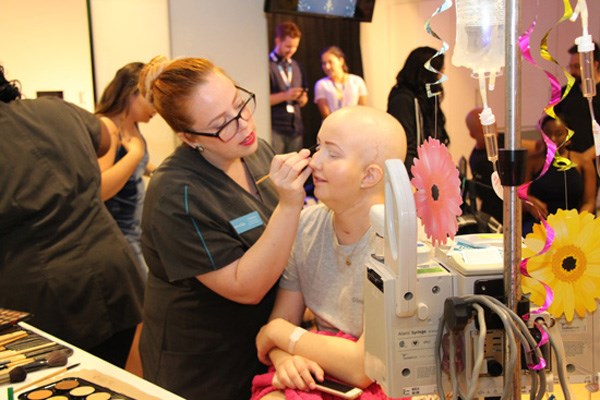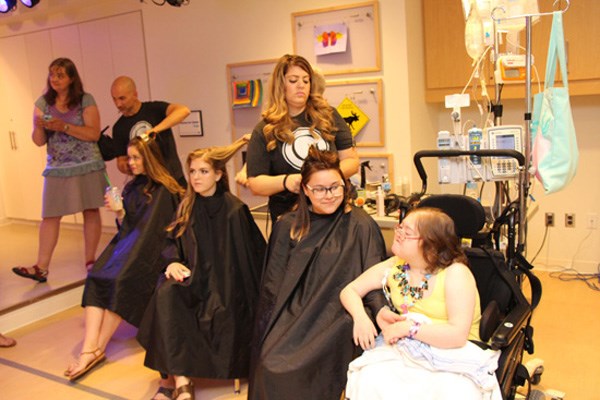 Others see prom as a chance to make up for what they may have missed. Nabiha, 17, says prom provides a space for teen patients to just be teens. "Not being able to attend regular school and missing out on a lot of social events during your teen years is quite hard to process, so having this moment is really nice," said Nabiha.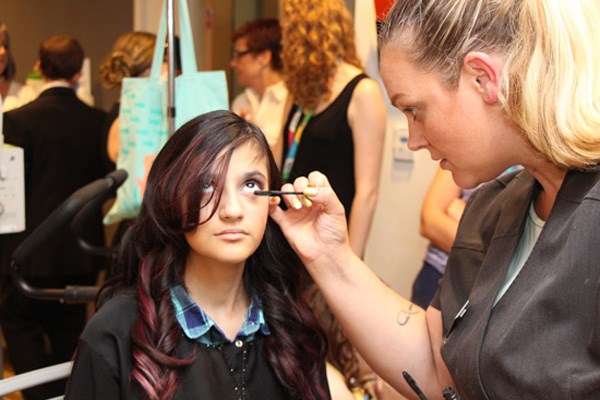 SickKids Child Life Specialists work hard to be able to offer this moment to patients. In addition to hair, makeup and jewelry available in Marnie's Studio, the event features carefully chosen food, décor and appearances by special guests. This year, Toronto FC players Nick Hagglund and Ben Spencer came to join in the celebrations and dance all night with prom attendees.
"This event provides teen patients with an opportunity to experience normalcy and provides a distraction from their illness or hospitalization," said Andrea Fretz, Child Life Specialist, Centre for Innovation & Excellence in Child and Family-Centered Care. "It encourages teens to socialize with others who may have similar experiences and have fun."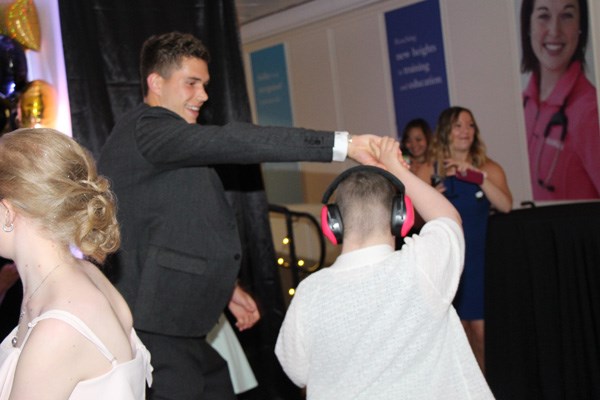 Guests also took turns taking pictures at the photo booth and had a blast dancing with the On the Floor dance crew, who kick-started the night. However, the real highlight for Olivia, 16, was simply the chance to make new friends at SickKids. "This is my first event [at SickKids]. Yesterday, the Child Life Specialist came into my room and asked if I wanted to meet kids my age because a lot of the kids are young on my floor," she said. "I think [prom] is important because it gives us all an opportunity to meet kids with similar issues and it helps you to feel like you're not alone."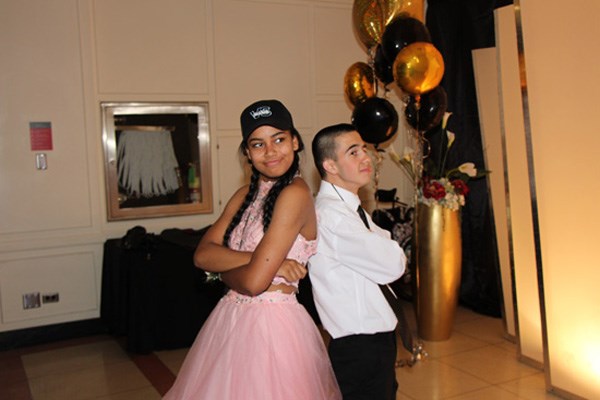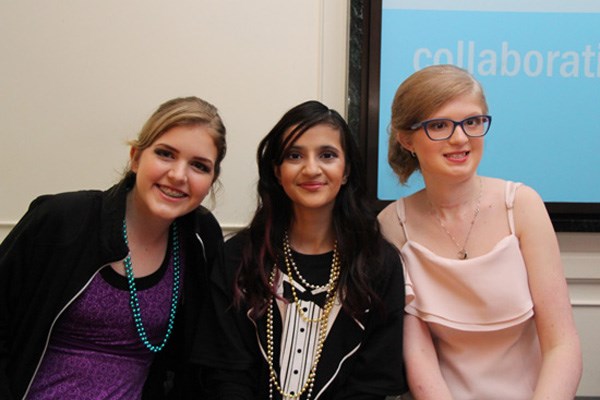 The After Hours Exclusive Teen Event is made possible through the Dream Delivery program at SickKids. Thanks to the generosity of the Turning Dreams Into Memories – Ann Storfer Endowment Fund, the program provides unique opportunities for chronic and long-term patients at SickKids.