Young girl's rapid recovery shows how far paediatric liver transplant has come
Summary:
Julia Berardi, 5, received a liver transplant at SickKids to cure her rare genetic disease. Her parents and doctors are calling for organ donors during National Organ and Tissue Donation Awareness Week.
Parents, doctors call for organ donors during National Organ and Tissue Donation Awareness Week
TORONTO -- Julia Berardi was born with a rare disease that greatly impacted her liver function and required a transplant at The Hospital for Sick Children (SickKids) when Julia was just five years old. She returned to school only two months post-transplant. Now, her family is urging the public to register to be an organ donor at BeaDonor.ca.
Shortly after Julia, 5, was born, she went into a coma. Bloodwork indicated she had urea cycle disorder, a genetic condition where a highly toxic substance called ammonia builds up in the blood. If left unmanaged, this build-up can cross the blood-brain barrier, where it can cause brain damage, coma and even death. This is commonly referred to as a "decompensation episode".
The breakdown of protein in the body creates ammonia as a by-product, which is why Julia's physicians were able to manage her urea cycle disorder with a highly restricted low-protein diet and medication for the first few years of her life. Her family was unable to travel anywhere that didn't have metabolic specialists in the event Julia would need immediate medical attention.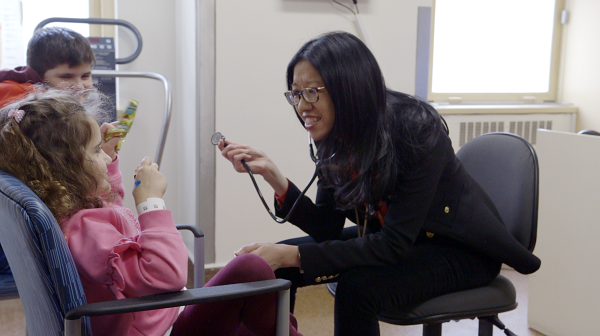 In February 2018, Julia contracted a gastrointestinal bug, which caused her ammonia levels to become too high. She was admitted to hospital and, although her doctors managed to get her symptoms under control, Julia was at risk for another episode of increased ammonia. It was time to start talking about a liver transplant. Julia was referred to SickKids.
"A transplanted liver can provide the missing enzymes these patients need to break down protein and eliminate ammonia from the body," says Julia's doctor, Dr. Vicky Ng, Medical Director of the Liver Transplant Program and Staff Physician in the Division of Gastroenterology, Hepatology and Nutrition at SickKids. "While transplant may have seemed like a radical treatment option in the past, outcomes for children who have paediatric liver transplants are improving greatly."
SickKids is home to the largest paediatric liver transplant program in Canada. More than 30 liver transplants are performed at SickKids each year with the best three-year liver graft and patient survival rates in the country. Julia was listed for transplant in the spring of 2018 and, months later, her family got the call they had been waiting for.
"There's nothing that can prepare you for that call," says Jody Berardi, Julia's mother. "It's hard to process the extraordinary good news your family is receiving while recognizing another family is having the worst day of their lives. We will be forever grateful to them."
Julia went into surgery and Jody waited with Julia's father, Alfredo, and their two other children, Ella and Matthew. Ten hours later, Dr. Anand Ghanekar, a liver transplant surgeon at SickKids and in the UHN Transplant Program at Toronto General Hospital, University Health Network (UHN), told Julia's family the surgery had been a success.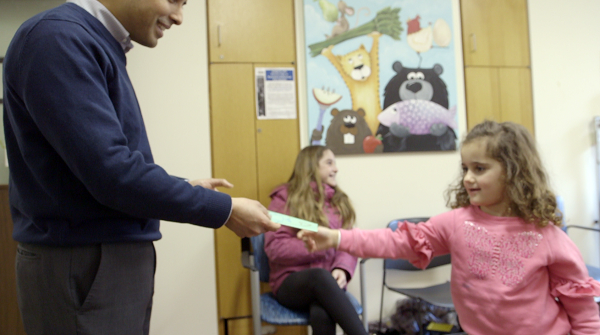 Immediately, Alfredo and Jody say they noticed positive effects. Her appetite and cognition improved. She spoke with more clarity and expression, and started using longer sentences. Just two months after transplant, she eagerly returned to school and gymnastics. Julia's rapid recovery shows just how far the outcomes of paediatric organ transplantation have advanced, Ng says. Today, Julia is an energetic and active child, and her family is looking forward to travelling together in the near future.
"Receiving the gift of a transplant has changed our lives in a short amount of time. We don't have to worry about Julia having another decompensation episode. We're talking about bringing our kids to places we never thought we'd be able to experience together," says Jody. "SickKids has the expertise to help more kids just like Julia. What these kids need are donors."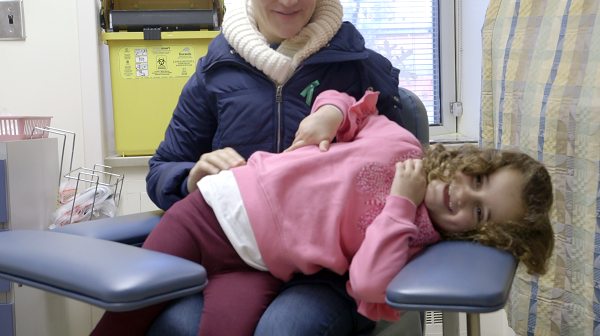 For more information and to register with Trillium Gift of Life Network to be an organ donor in Ontario, visit BeaDonor.ca.