SickKids named to Canada's Top Employers for Young People
Summary:
SickKids was once again named to Canada's Top Employers for Young People list. This recognition comes on the heels of being named to Canada's Top 100 Employers.
SickKids' reputation for taking care of young people is second to none. That doesn't just apply to our patients, but our people too.
Our 2020 employer awards list continues to grow with the addition of Canada's Top Employers for Young People by Mediacorp Canada on Jan. 17. This recognition comes on the heels of being named to Canada's Top 100 Employers in November and Greater Toronto's Top Employers in December.
According to Mediacorp, this special designation recognizes employers offering the nation's best workplaces and programs for young people just starting their careers. Further, the employers on this list are leaders in attracting and retaining younger employees to their organizations.
What better way to learn about the young talent we have working at SickKids than by highlighting some of our own. We're even giving them the keys to the SickKids Instagram account – a SickKids first – because everyone knows how comfortable young people are sharing on social media.
Hannah You, Music Therapist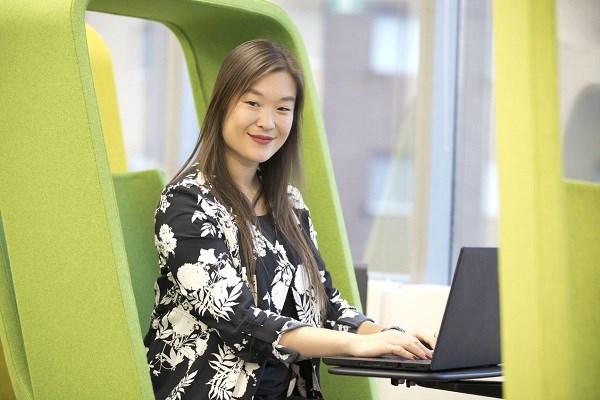 Born and raised in Toronto, Hannah always hopes to bring light into people's lives through music. Hannah has a masters of music therapy and a performance diploma in voice and began working at SickKids three years ago.
"I've always wanted to work in an innovative and dynamic environment supporting children and families," Hannah says. "I enjoy using my music therapy skills in paediatrics because, in the face of illness, kids are so amazingly resilient and music is such a powerful supportive tool."
Watch Hannah's Instagram takeover!
Peyman

Ataee

, Biomedical Engineering Technologist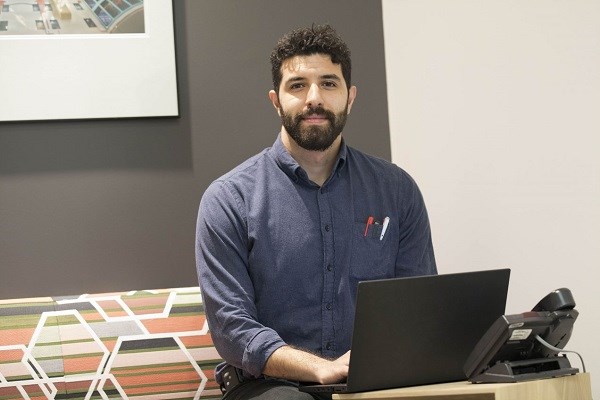 Peyman was born in Iran and moved to British Columbia when he was nine. After graduating from the British Columbia Institute of Technology he crossed the country to do his practicum at SickKids. That was six years ago.
"I was immediately impressed by the level of professionalism and welcoming environment, and was very grateful to be offered a permanent position," he says. "I have stayed at SickKids because of my supportive team, positive work environment and the passion throughout the hospital to make every patient visit the best it can be."
Justin Lam, Resident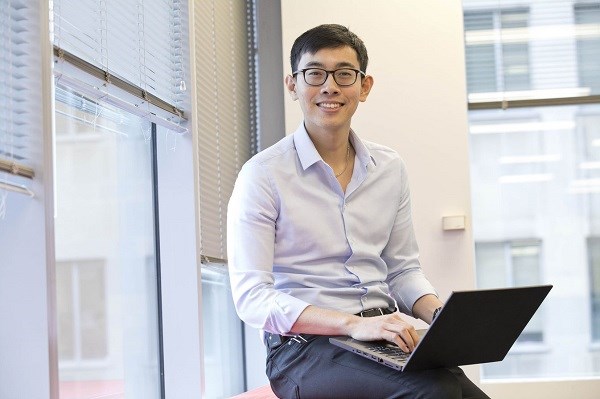 Justin grew up outside of Toronto and went on to pursue an undergraduate degree in art history at Stanford University in California. He returned home to complete his medical degree at the University of Toronto and joined SickKids more than two years ago for his paediatrics residency.
"I knew that coming to SickKids would prepare me to be an excellent paediatrician thanks to the breadth of clinical experiences and the incredible teachers. I feel lucky to work with such enthusiastic and welcoming people," Justin says. "I was also excited by all the opportunities that SickKids had to offer for resident doctors, whether it was teaching medical students, advancing health care through research or supporting resident wellness."
Meryem Baghdadi, Research Fellow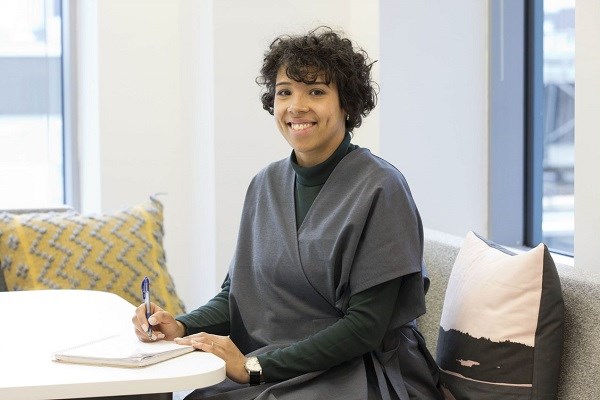 Growing up in France, Meryem's passion for science came from her constant curiosity and a need to understand how things work. After completing her PhD on stem cell regulation in muscular diseases at Pasteur Institute/Sorbonne University in Paris, she had a number of offers on the table of where to go next for her postdoctoral studies.
What drew her to SickKids? "SickKids is known around the world for its high-quality research and collaborative work environment. It also provides researchers like myself strong scientific and career support and access to funding," says Meryem, who works in the Developmental & Cell Biology program at the SickKids Research Institute.
"What really drew me here is the culture of diversity, gender and equality along with the emphasis on healthy work-life balance – it's not something you find at every institution."
Mediacorp says each employer is evaluated by the editors of Canada's Top 100 Employers in terms of the programs they have to attract and retain younger workers, including benefits such as tuition assistance and the availability of co-op or work-study programs, mentorship and training programs and more.
Some of the reasons Mediacorp chose SickKids as one of Canada's Top Employer's for Young People include:
SickKids' summer research pr

ogram

aimed at undergraduate and medical students.

Collaboration with Toronto Public Health, University Health Network and Nipissing University for an accelerated

second degree

Bachelor of Science in Nursing (BScN) Scholar Practitioner program.

Staff Continuing Professional Development Fund

to pursue a degree, diploma or professional designation, as well as support for attendance at conferences, workshops and seminars.