Virtual clinic for kids with special needs comes out of COVID-19
Summary:
For children with neurodevelopmental disorders, the COVID-19 pandemic has upended the routine and structure essential to their everyday living.
These times of isolation and physical distancing are hard on everyone, but they are even harder on children with developmental disabilities and their families.
For children with neurodevelopmental disorders (NDDs), such as intellectual disability, attention deficit hyperactivity disorder (ADHD) or autism spectrum disorder (ASD), the COVID-19 pandemic has upended the routine and structure essential to their everyday living.
"These children often have difficulties in communicating, socializing, planning and learning, making them more vulnerable to develop behavior problems, from very mild to very severe," says Dr. Jacob Vorstman, Child and Adolescent Psychiatrist, Department of Psychiatry. "What many have in common is the need for structure and support through school, day programs, specialized classrooms, educational assistants, after-school programs and more."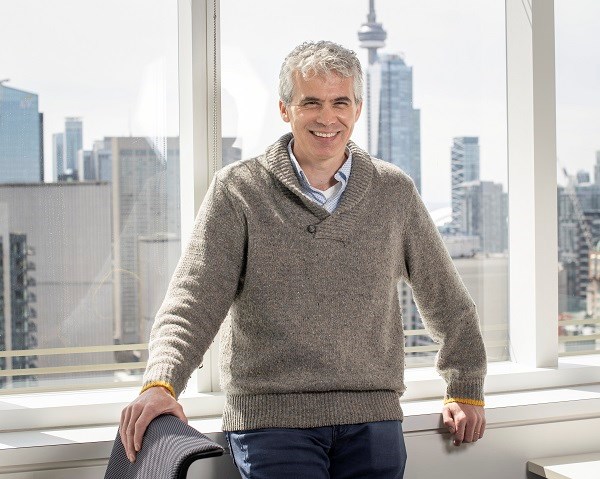 When COVID-19 hit, all of these programs and the predictability they provide these patients and families suddenly vanished, resulting in a higher risk of behavior problems at a time there is less access to medical and psychiatric support.
Though coming to the Emergency Department is an option for families who are in crisis and with no other choice, it can actually worsen the situation for children with developmental disabilities because being hospitalized further disrupts their routine.
"We had been discussing ways we could develop a more collaborative model for these patients and their families," says Dr. Suneeta Monga, Associate Psychiatrist-in-Chief. "Then the pandemic hit and so we put our heads together and within a couple of weeks our new strategy for children with NDDs was born."
Prior to COVID-19, Jacob was devoting most of his time to research, but those activities were paused by the pandemic.
That gave him an opportunity to switch gears. After brainstorming with colleagues and consulting with families, his research team came up with a new approach that aims to prevent patients from resorting to emergency care.
It works like this. A physician identifies families with special needs children who may develop behavioural problems because of lost community and school supports and makes a referral to SickKids psychiatry. The triage team arranges an appointment at the SickKids Virtual COVID-19 NDD clinic. Within days, a psychiatrist, psychologist and behavioural expert meets with the family online to assess the situation.
This multi-disciplinary approach allows for a holistic and efficient assessment of the present challenges and the formulation of recommendations ranging from behavioural strategies to temporary adjustment of medication.
A report is sent directly to the family (and referring physician) within 24-48 hours. This plain-language report contains practical recommendations tailored to the individual patient and the patient's circumstances.
"We want to talk to families who are struggling and having difficulty dealing with their child's behavioural escalations that may prompt them to bring their child to the Emergency Department," Jacob says, adding that this gives families another option to seek help and suggestions. "This clinic fits really nicely as a prevention arm in the larger mental health plan."
For those patients who do come to the Emergency Department, a similar collaborative clinic between Psychiatry and Paediatrics, with embedded behavioral expertise, has been developed that supports discharge from the hospital and establishment of stability back in the home.
"On the Paediatric side, where we manage patients with behavioural issues, we are experiencing a higher volume of inquiries from stressed families who are struggling to manage kids at home and are reaching out for help," says Dr. Michelle Shouldice, Head of Paediatric Medicine. "We instantly embraced this virtual model for its efficiency and collaboration. There is a lot of interest in this initiative."
This collaboration is a victory for all involved at SickKids - Emergency, Psychiatry, Psychology, Social Work ̶ and especially the patients and families the hospital is assisting through these trying times.
The team plans a formal survey of families to measure its impact, but so far the anecdotal feedback is positive: Parents appreciate being listened to and being given the tools to intervene and make things better for their child and household.
While this form of virtual care began because of COVID-19, it certainly will not end with COVID-19. "For me, the innovation and creativity that's come out of this are the highlights of the story. There's nothing like an immediate patient need to spur people into action," Suneeta says. "We are thrilled with how this collaborative and preventive model is performing and we fully intend to keep it going post-COVID-19."