Updating risk classification to help tailor treatments for neuroblastoma globally
Summary:
New research co-led by SickKids and CHOP offers a new classification system to help clinicians more precisely assess risk and tailor treatment for children with neuroblastoma.
A new international risk classification system has been developed for children with neuroblastoma – the third most common paediatric cancer. In a study published in the Journal of Clinical Oncology on July 28, 2021, a group of collaborators from the Children's Oncology Group (OCG), co-led by The Hospital for Sick Children (SickKids) and Children's Hospital of Philadelphia (CHOP) updated and validated the new classifier that now incorporates genetic information and therapies that have become available since the adoption of the previous version about 20 years ago.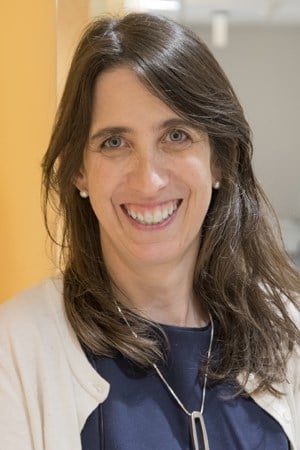 Dr. Meredith Irwin
To develop the new classifier, the research team reviewed clinical and biomarker data for nearly 5,000 patients treated for neuroblastoma between 2007 and 2017, representing about 80 per cent of patients with neuroblastoma during this period across North America. Survival and outcome analyses were then performed using this data to categorize patients into low, intermediate and high-risk groups, with variable treatment intensity.
"Our updated classifier, developed with data from a large cohort of patients, will improve our ability to predict outcomes and tailor therapies for patients with neuroblastoma. This will allow us to spare children with a low risk for recurrence from toxic therapies and late effects, while intensifying therapy and investigating novel approaches for those with high-risk disease," says the study's lead author, Dr. Meredith Irwin, Paediatrician-in-Chief, co-Director of the Neuroblastoma Program and Senior Scientist in Cell Biology at SickKids.
Clinicians will be able to use the classifier's new algorithm to tailor therapies for patients with neuroblastoma based on their predicted outcome or risk for recurrence using information on their stage of cancer and other individual factors such as genetic alterations. Integrating response to therapy may also help further guide therapeutic decision making. Additionally, the updated classifier uses a new international staging system to better facilitate comparison of clinical trials across the world.
"Treatment planning for children with neuroblastoma requires accurate assessment of their prognosis. As we gather more information and identify new genetic factors related this disease, we can facilitate a precision medicine approach to treating these patients," adds Irwin, who is also Staff Physician in Haematology/Oncology and Chair of the Department of Paediatrics and Professor in the Departments of Paediatrics and Medical Biophysics at the University of Toronto.
The researchers note that future studies will incorporate additional neuroblastoma biomarkers to further optimize the classifier.
Research funding was provided by the Children's Oncology Group, National Cancer Institute's National Clinical Trials Network, St. Baldrick's Foundation and SickKids Foundation.