Hospital visits for self-harm rise during the pandemic, especially among young females
Summary:
SickKids researchers identify large increases in hospitalizations and emergency department visits during the COVID-19 pandemic.
In the first study to examine patterns of paediatric self-harm during the COVID-19 pandemic among youth aged 10 to 17 years old, researchers have found there was a large and sustained increase, above expected levels, in emergency department visits and hospitalizations for self-harm during the pandemic.
This increase was most noticeable in females aged 10 to 13 years old.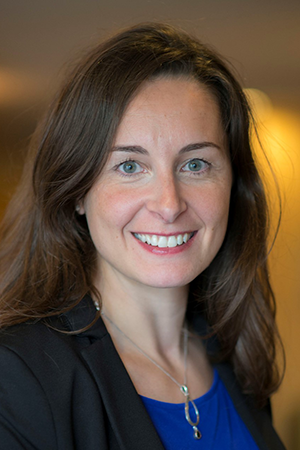 Published in CMAJ , the research team at The Hospital for Sick Children (SickKids), Sunnybrook Health Sciences Centre and ICES found the greatest increase in acute care visits occurred in the latter half of the study period, which included data through to June 2022, well after pandemic restrictions had eased.
For senior author Dr. Natasha Saunders, Staff Physician and Associate Scientist in the Child Health Evaluative Sciences program at SickKids and Adjunct Scientist at ICES, these findings highlight the need for improved, collaborative approach to mental health care.
"We need a multipronged approach that involves health care providers, schools, and families," says Saunders. "Young people who show up in the emergency department are often in crisis mode, and it's essential that continuing care and prompt follow-up are facilitated to support safety, reduce distress, and improve overall mental health and wellbeing."
Emergency department visits for youth self-harm increase during the pandemic
The repeated cross-sectional study included health records for approximately 1.3 million people aged 10 to 17 years and the researchers measured monthly rates of emergency department (ED) visits and hospitalizations for self-harm. They also used modelling to compare the observed visit rates to expected visit rates based on a pre-pandemic baseline and is the first to examine these patterns among those who were new to the mental health system compared to those already accessing physician-based care in Ontario, Canada.
Study findings showed:
There was a 29 per cent increase above expected rates of ED visits and a 72 per cent increase in hospitalizations for self-harm during the pandemic among all 10- to 17-year-olds.
The increase in ED visits for self-harm was only observed among females though both males and females had hospitalization rates that were well above expected levels.
For children and adolescents who had never before been engaged in the mental health system, rates of self-harm ED visits were 35 per cent above expected and hospitalizations were twice as high as expected.
Adolescent females (14 to 17 years) made up the largest group of young people accessing acute care for self-harm but young, 10 to 13 year old females had the largest relative increase above expected levels in visits, with a sustained increase from as early as the spring of 2020.
The data in this study does not capture self-harm events that did not result in an ED visit or hospitalization, which means that trends in self-harm could be underestimated. Nevertheless, this is a large, population-wide study that shows a sustained increase in ED visits and hospitalizations for self-harm among youth that continue at least through June 2022.
"Young people need to know there is always hope," says first author Dr. Rachel Mitchell, an Associate Scientist at the Sunnybrook Research Institute. "It is vital they have access to the appropriate supports in order to learn healthier strategies to cope with distress".
Ontario's mental health system performance indicators are publicly available through the ICES Mental Health Dashboard, which provides an overview of mental health and addiction trends in Ontario including sociodemographic characteristics.
Read the original release on the ICES website.