International study uncovers barriers to accessing essential childhood cancer medication in East Africa
Summary:
A research team tracked the availability and price of childhood cancer medications in four East African countries in bid to improve global access to cancer treatments.
Globally, cancer is a leading cause of death for children. While advances in childhood cancer care have made survival a reality for over 80 per cent of children diagnosed with cancer living in many high-income countries (HICs), these developments have not translated into systems of care in most low- and middle-income countries (LMICs), where less than 30 per cent of children with cancer survive.
In a new mixed-methods research study published in The Lancet Oncology, researchers from The Hospital for Sick Children (SickKids), in collaboration with international colleagues and the ACCESS Initiative, examined access to essential childhood cancer medicines (CCMs), a fundamental aspect of childhood cancer treatment and survival, in Kenya, Rwanda, Tanzania and Uganda.
"Many childhood cancers are highly curable with the appropriate course of treatment," says Dr. Kadia Petricca, Research Associate in the Child Health Evaluative Sciences program and lead author on the study. "In low- and middle-income countries in particular, accessing these essential medicines can often be extremely challenging given a number of existing resource and health system constraints."
The study aimed to prospectively analyze the availability and price of essential CCMs and understand the health system factors that impact access to medicines in each of the four East African countries. It identified several barriers to access, including a lack of policies focused on childhood cancers, challenges with medicine procurement and supply chain management, and gaps in health system infrastructure.
"To close the global childhood cancer survival gap, children with cancer around the world deserve access to the essential medicines required for treatment, regardless of where they live," says Dr. Avram Denburg, senior author on the study, Principal Investigator at the Centre for Global Child Health, Staff Oncologist in the Division of Haematology/Oncology and Scientist in the Child Health Evaluative Sciences program. "We undertook this research with the express intent of impacting how health systems can be better designed, funded and organized to get essential medicines to kids with cancer in East Africa and to learn lessons about how to do that for other low-resource regions."
First of its kind study
It is projected that by the year 2050, 50 per cent of global childhood cancer cases will be found in Africa.
This new research on drug availability in real-time for kids with cancer is the first of its kind conducted in a low-income setting.
The study tracked and evaluated the number of times 37 essential CCMs were out of stock in eight tertiary care hospitals across the countries investigated, from May 1, 2020 to January 31, 2022, and interviewed health system stakeholders to identify central themes related to determinants of access to essential CCMs.
The findings showed that many important CCMs are frequently out of stock and others are often low in stock, creating significant barriers to treatment for a range of childhood cancers, particularly for patients with Hodgkin lymphoma, retinoblastoma and acute lymphoblastic leukemia (ALL).
"Many low- and middle-income countries remain vulnerable to both global market perturbations, and, as we discovered, weak national supply chain management structures to forecast and manage the delivery of essential medicine supplies," says Petricca.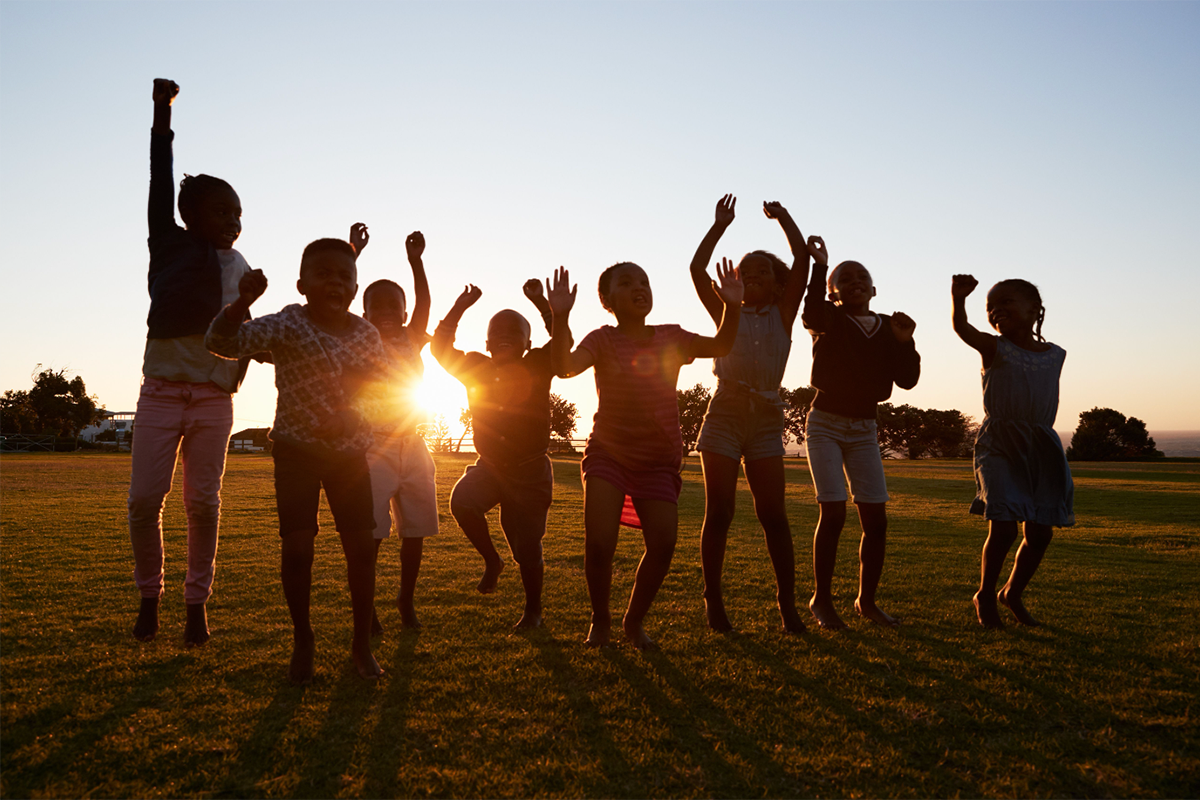 "The findings from this study reinforce that clinicians and health system stakeholders are keen to mobilize and strategize for improved medicine procurement and delivery."
– Dr. Kadia Petricca
Informing global policy to achieve childhood cancer survival equity worldwide
Each year, an estimated 400,000 children and adolescents around the world develop cancer.
The high-quality data discovered through this study could be used to inform national, regional and global policymakers on strategies to improve and prioritize CCM availability and affordability as part of their efforts to improve childhood cancer outcomes in East Africa and internationally. The data may also inform other global initiatives that are focused on creative solutions around paediatric cancer drug access, such as the WHO's Global Initiative for Childhood Cancer.
The childhood cancer drugs tracked through this research have been around for many decades, are well-tested and are used to treat a wide array of paediatric cancers. They are also all available as generic medicines for a reasonably low cost, explains Denburg.
"We're not talking about innovations at the margin that are going to cost health systems huge amounts of dollars, or create conflicts with other key health system priorities," says Denburg. "We're really talking about very cost-effective interventions that can improve childhood cancer survival appreciably by using established, well-tested medicines."
From May 4 to 5, 2023, the Uganda Cancer Institute will be hosting a two-day meeting to bring together key groups from the global cancer community — East African Community, governmental, non-governmental, clinical, local pharmaceutical, and academic institutions — to discuss the findings from this study and identify impactful policy options to improve the access to essential medicines for children with cancer nationally and across the East African region.
This study was funded by the American Childhood Cancer Organization, Childhood Cancer International, and the Friends of Cancer Patients Ameera Fund.