Two studies link gut health to paediatric mortality caused by malnutrition
Summary:
SickKids led research deepens scientific understanding of a relationship between malnutrition and gut health.
Malnourished children are among the most vulnerable populations globally and have a high risk of dying from common infectious diseases. To date, there has been a limited understanding of the underlying cause of this vulnerability.  
Two recent studies from a team of researchers led by principal investigator Dr. Robert Bandsma, of the Centre for Global Child Health at The Hospital for Sick Children (SickKids), are helping to change that.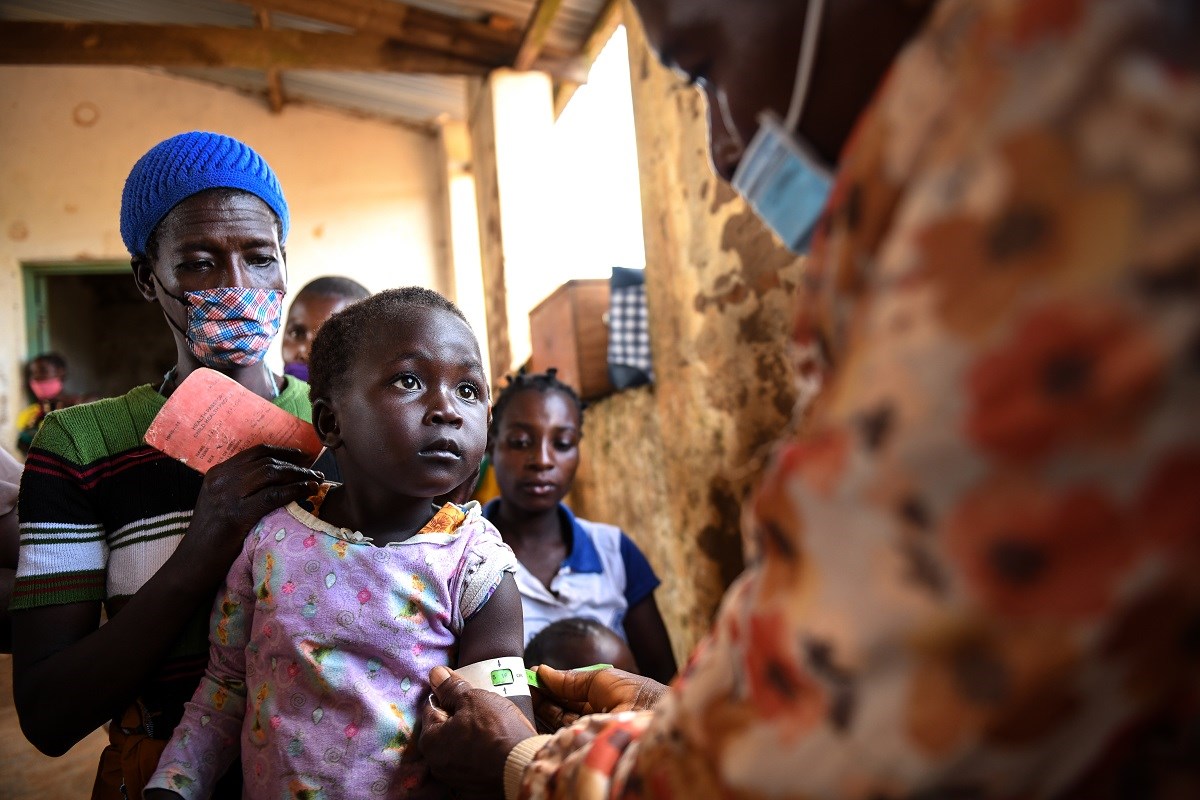 Photo credit: Nutrition International
Knowing that malnutrition has been found to be associated with poor gut health, which often causes symptoms like diarrhea, Bandsma's team investigated how gut health might be a risk of death in severely malnourished children presenting in hospitals with acute infections. The studies reveal findings that deepen scientific understanding of the intricate relationship between malnutrition and gut health.
The link between gut health and mortality 
In a clinical study published in Communications Medicine, Bandsma and colleagues investigated the connection between gut health and death in children who were hospitalized with severe malnutrition in Kenya and Malawi.  

"We know that malnutrition impacts gut health, but we did not know if it plays a role in the high mortality rates that occur in malnourished children that are hospitalized for an acute illness," explains Bandsma, a Scientist in the Translational Medicine program at SickKids.  
In the studies, researchers compared stool markers of gut health in children who were discharged from the hospital to stool markers collected from children who later died during hospitalization. Feces contain numerous small molecules processed by the gut that reflect gut health.
The results of the study found that markers of gut inflammation were not directly associated with death. However, researchers did see that gut inflammation was related to mortality through a higher presence of metabolites in the bloodstream that were produced by gut bacteria. 
These findings suggest that a dual problem of gut leakiness and altered gut microbes could be a key focus for future research and may lead to new interventions.  
"If we can seal the lining of the gut in a malnourished child, we might be able to prevent microbes and the toxins they produce to cause widespread inflammation or infection and improve the child's survival," says Bandsma.  
Mitochondrial dysfunction and gut health 
In a complementary second study published in EBioMedicine, Bandsma and colleagues investigated the mechanisms behind increased leakiness of the gut occurring in malnutrition. 
Using a pre-clinical model of malnutrition, researchers found that cells had impaired function of mitochondria — the tiny powerhouses within cells responsible for generating energy.  
Researchers then tested an intervention to increase the removal of damaged mitochondria in the model. Their findings demonstrated that the intervention was able to restore the barrier function of the gut and suggests that improving energy balance within the gut could be a way to revitalize gut health in malnourished children.
"The intervention that we tested is a form of vitamin B3, meaning it is safe and low-cost," says Bandsma. "We are now in a position to assess whether treating malnourished children with this, or a similar treatment, can improve their resilience by improving their gut health." 
The research published in eBioMedicine was funded by the Bill and Melinda Gates Foundation, the Canadian Institutes of Health Research, the University Medical Center Groningen,  and SickKids Foundation.