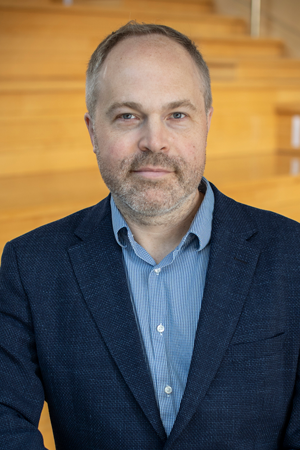 Michael D.
Taylor
Title:
Neurosurgeon, Division of Neurosurgery
Designations:
MD, PhD, FRCS(C)
Alternate Contact Name:
Seetha
Sriharan
U of T Positions:
Professor, Departments of Surgery, Lab Medicine and Pathobiology, Medical Biophysics
Chair Positions:
Garron Family Chair in Childhood Cancer Research
Research Positions
Senior Scientist
Developmental and Stem Cell Biology
Biography
Born and raised in Canada, Dr. Taylor attended The University of Western Ontario and earned his medical degree in 1994. His education and training continued at the University of Toronto, where he earned his PhD in Molecular Genetics in 2002, and his residency training in Neurosurgery in 2003. Dr. Taylor then won a Detweiler Traveling Fellowship from the Royal College of Physicians and Surgeons of Canada for fellowship training in paediatric neurosurgery and paediatric neuro-oncology at St. Jude Children's Research Hospital in Memphis, where he completed a post-doctoral fellowship in Cancer Genomics in the Department of Developmental Neurobiology.
Dr. Taylor joined the Division of Neurosurgery at The Hospital for Sick Children (SickKids) in 2004, and is a Professor of Surgery at the University of Toronto, and a Senior Scientist in the Developmental and Stem Cell Biology Program at the SickKids Research Institute. He is also the Garron Family Chair for Childhood Cancer Research at SickKids. He has published over 330 peer-reviewed publications, many in high-impact journals such as Nature, Science, Cell, Cancer Cell, Nature Genetics, and Lancet Oncology.
Research
The Taylor Lab's research centres on the molecular genetics of medulloblastoma and ependymoma, two of the most common malignant paediatric brain tumours.
Education and experience
1994: Medicine (cum laude) MD, University of Western Ontario, London, Ontario
2003: FRCS Neurosurgery, University of Toronto, Ontario
2002: PhD, Molecular Genetics of Paediatric Brain Tumours, University of Toronto, Ontario
2003–2004: Post-Doc, Cancer Genomics, St. Jude Children's Research Hospital, Memphis, Tennessee
2004–2005: Post Doc, Functional Genomics, University of Toronto, Ontario
2004–Present: Staff Neurosurgeon, The Hospital for Sick Children
2004–2010: Assistant Professor, Department of Surgery, University of Toronto
2004–2012: Scientist, Program in Developmental Biology, The Hospital for Sick Children
2010–2013: Associate Professor, Department of Surgery, University of Toronto
2012–Present: Senior Scientist, Program in Developmental and Stem Cell Biology, The Hospital for Sick Children
2013–Present: Professor, Department of Surgery and Department of Laboratory Medicine and Pathobiology, University of Toronto
Achievements
2008: Canada's Top 40 under 40 award
2009: Canadian Cancer Society Award. Young Investigator Award in Biomedical Science
2010: Royal College of Physicians and Surgeons of Canada Gold Medal Award in Surgery
2010: Canadian Institute of Health Research, Clinician-Scientist Award, Phase II - Renewal
2011: George-Armstrong Peters Prize in Surgery, University of Toronto
2013: Garron Family Endowed Chair in Childhood Cancer Research, Hospital for Sick Children
2015: Canadian Cancer Society William E. Rawls Prize for 2015
2016: Lister Prize in Surgery. University of Toronto 2016
2016: Voynick Award in Neuro-Oncology 2016. Yale University
2016: Guha Award in Neuro-Oncology 2016. Society for Neuro-Oncology
2016: Zulch Prize in Basic Neuroscience 2016. Max Planck Society
2019: H. Richard Winn, MD Prize. The Society of Neurological Surgeons
2019: The Distinguished Oliver Smithies Lecture. McLaughlin Centre of the University of Toronto
2019: Fellow and Member of the Royal Society of Canada
Publications
SickKids Foundation
Garron Family Foundation
Rally Foundation
Swifty Foundation
V-Foundation
Meagan's Walk
b.r.a.i.nchild
Canadian Cancer Society Research Institute
Genome Canada
Genome BC
Genome Quebec
Stand Up to Cancer (US and Canada)
CIHR
OICR
NIH
Ontario Research Fund
Cancer Research UK
IronMatt