SickKids Centre for Global Child Health receives funding from Canadian Government to help address malnutrition in Ghana, Malawi and Pakistan
Summary:
New capacity building project will focus on helping to improve the nutrition of children, adolescent girls and women, who are disproportionally affected by malnutrition
On May 26, 2023, the Government of Canada through Global Affairs Canada announced the financial support for a new capacity building project, led by the Centre for Global Child Health at The Hospital for Sick Children (SickKids) in collaboration with Nutrition International, WaterAid Canada and health system partners that aims to help improve the nutrition of children, adolescent girls and women in Ghana, Malawi and Pakistan.
Over the next five years, the $20 million sustainable capacity building project, Increase Gains in Nutrition by Integration, Education, Evaluation, Empowerment (IGNIT3), will be led by the SickKids Centre for Global Child Health to improve the nutrition of children, adolescent girls and women, who are disproportionally affected by malnutrition in Ghana, Malawi and Pakistan. IGNIT3 is expected to directly benefit over 500,000 individuals in health facilities, communities and education institutions across these three countries.
"To address the impacts of climate change, food shortages and inflation, and pandemic recovery challenges, a focus on integrated nutrition, health and water, sanitation and hygiene (WASH) programming is essential for optimal health and well-being in the vulnerable communities that IGNIT3 will serve."
Dr. Stanley Zlotkin, Chief, SickKids Centre for Global Child Health
This collaboration combines SickKids' knowledge and experience and the technical and local expertise of project partners in the integration of nutrition, health and WASH programming in Malawi, Ghana and Pakistan to drive sustainable change.
"Food security includes nutrition security," says Zlotkin. "The SickKids Centre for Global Child Health is extremely pleased to receive funding for this new project which provides an important opportunity to address, in a sustainable way, some of the key issues related to both food insecurity and malnutrition. By targeting not only nutrition, but also health and WASH, we will build sustainable institutional capacity and also improve the nutritional health of at-risk communities and populations."
"WaterAid Canada is proud to be working with the SickKids Centre for Global Health and Nutrition International to create long-term, systemic change for some of the world's most underserved and marginalized individuals, especially women, girls, and children," says WaterAid Canada CEO, Justin Murgai. "The IGNIT3 project serves as an urgent and vital reminder of the imperative to collaborate to understand and dismantle barriers perpetuating malnutrition. By working together, we can ensure that everyone has the essential resources they need to live healthy, productive lives."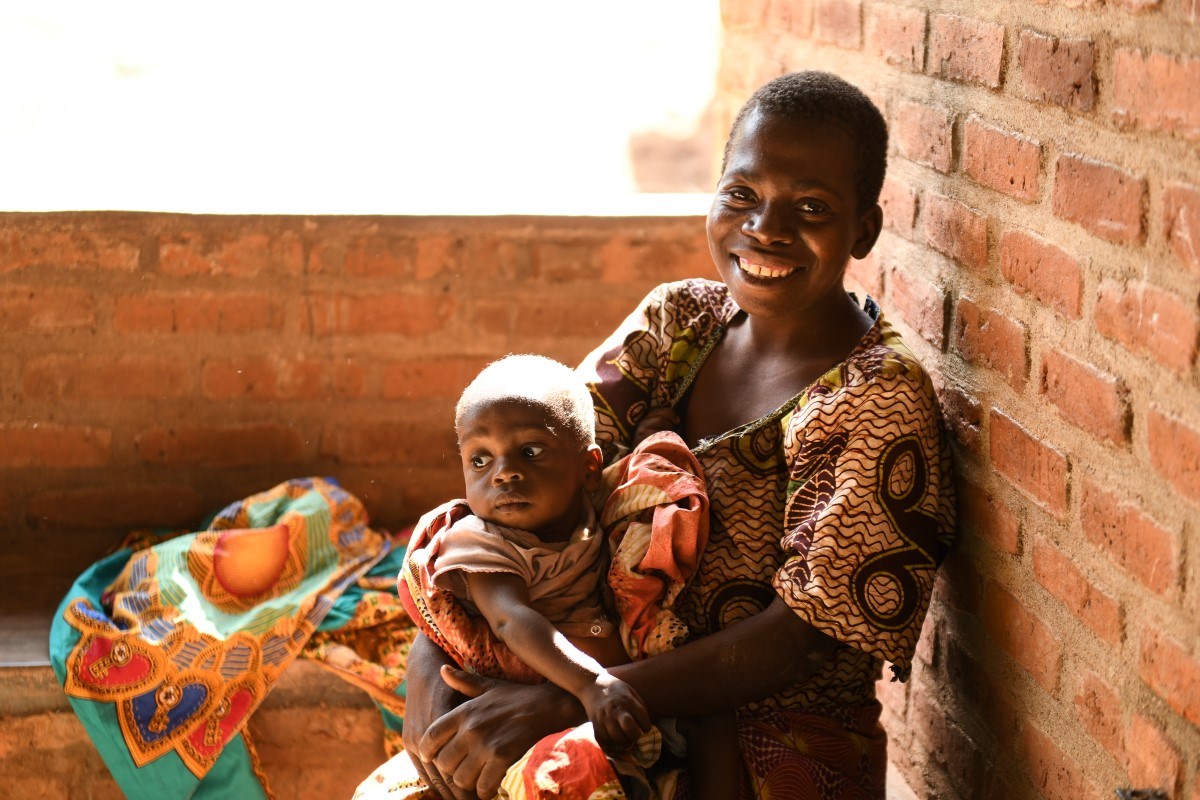 A comprehensive multi-sectoral approach to tackling malnutrition
The causes of malnutrition and food insecurity are complex and interconnected. IGNIT3 will take a comprehensive multi-sectoral approach through its interventions by addressing both the immediate causes and social determinants of malnutrition which include gender inequality, WASH, and access to gender-responsive, adolescent-friendly care. A focus on gender equality is essential: in 2021, it was estimated that at least 150 million more women than men experienced food insecurity globally.
Innovative interventions
The project's integrated nutrition, health, and WASH programming will help to build sustainable institutional capacity across the continuum of care and improve nutrition within vulnerable communities. Interventions are planned across sectors and include:
Accredited online and in-person training modules for broad groups of health workers (including clinical officers, dieticians, nurses, midwives, and community health workers) in high-burden communities.
Tailored nutrition-specific and nutrition-sensitive interventions, including the provision of multiple micronutrient supplements and gender-responsive antenatal care that will target hard-to-reach children, adolescent girls and women, and marginalized populations, such as pregnant adolescents.
Infrastructure investments in key health facilities and educational institutions to support the roll-out and adoption of the proposed programming.
Targeted research and evaluation to better understand how integrating specific health, WASH and nutrition interventions can result in better outcomes for marginalized and hard-to-reach communities and contribute to the global evidence base.
"Malnutrition is an urgent crisis affecting the life trajectories of billions of people around the world; it's also a preventable crisis," says Joel Spicer, President and CEO of Nutrition International. "We are proud to be a part of the IGNIT3 partnership because we know it will help create lasting impact for the communities we exist to serve and for women, adolescent girls, and children who need better nutrition right now."