Study finds higher pre-pregnancy body mass index may be linked with faster infant growth
Summary:
A new study suggests preconception maternal body mass index may be associated with faster growth rates for infants up to four months old.
Researchers at The Hospital for Sick Children (SickKids) have used data collected from nearly 500 children to link maternal preconception body mass index (BMI) to child zBMI, a measure of child weight, in early childhood.
Unlike other studies which have relied on self-reported data, this research is one of the first to measure the BMI of women prior to conception.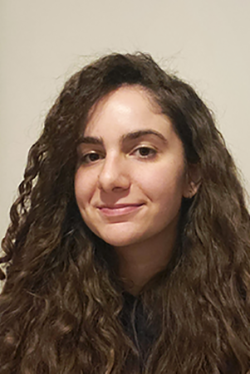 Arin Deveci
"Healthy weight in women who are planning a pregnancy is important for the healthy growth of their children. The findings from this study will help inform us as we develop targeted health interventions for the preconception period to promote healthy growth in children," says Arin Deveci, first author and Clinical Research Project Coordinator in the Translational Medicine program.
Higher preconception BMI was associated with faster growth rate in children up to 10 years of age
Published in Pediatric Obesity on December 27, 2022 and led by Dr. Catherine Birken, Staff Paediatrician and Senior Scientist in the Child Health Evaluative Sciences program and the Edwin S.H. Leong Chair in Child Health Intervention, the study measured the BMI of women before they became pregnant and found that higher preconception BMI was associated with a faster growth rate, especially for infants up to four months old.
As part of The Applied Research Group for Kids! (TARGet Kids!), a primary care collaborative research network which collects data on Canadian children's health from birth to adolescence, the researchers examined data on the child's growth all the way up to 10 years old.
"Many studies measure BMI at one specific age, but access to larger detailed datasets like those created through TARGet Kids! can help us build a clearer picture of the relationship between parental and child health, growth and development," says Birken, who leads the collaborative alongside Dr. Jonathon Maguire at Unity Health.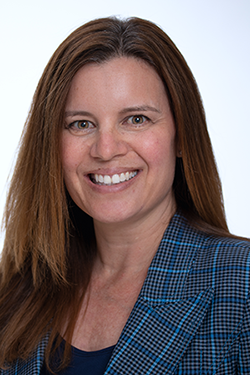 Dr. Catherine Birken
Research will inform potential growth and development interventions.
This publication is the first in an ongoing research series led by Birken exploring maternal and paternal health and child nutrition and developmental outcomes. The research also informs interventions intended to promote healthy growth and development in children as part of the Healthy Life Trajectories Initiative (HeLTI Canada), a new ongoing clinical trial for women and their partners across Canada planning a pregnancy in the next few years.
"We want to intervene to address nutrition, mental health, physical activity and other health concerns, beyond BMI, on women and men's health so that we can help to inform improved parent and child health," says Birken.
This research was supported by the Canadian Institutes of Health Research (CIHR).