Centre for Global Child Health
Fellowships and student opportunities
Exceptional training to prepare the next generation of leaders in global child health.
We're committed to training and educating the next generation of leaders in global child health, offering a number of programs and fellowships for aspiring students and fellows.
Check out the opportunities currently available at SickKids, as well as eligibility criteria, application requirements, deadlines, and more.
Fellowship opportunities
We're currently offering two fellowship programs: the Academic Global Child Health Fellowship, and the Post-doctoral Research Fellowship in Microbiome, Infections and Childhood Growth and Development.
The Global Child Health Fellowship program is the first in Canada to concentrate on preparing candidates for academic careers in global child health.
This training program develops leadership and scholarly skills in working with disadvantaged paediatric populations (from neonates to adolescents) and their families, throughout the world.
 
Applicants should be ready for a challenging two-year fellowship program. We accept applicants from a variety of clinical, health care, research, and other related professional backgrounds (e.g., MDs, nursing, allied health, epidemiology, etc.).
Applications for the 2021 Fellowship are now closed.
Currently accepting applications
Application deadline: August 11, 2021 at 11:59 p.m. EST
Successful applicants will take a lead role in the design and execution of quantitative research studies covering a wide range of population health topics, including the development of the early infant and maternal microbiome, risk factors for infection and/or microbial dysbiosis, and the influence of early life exposures (i.e., infection, exposure to medicines, etc.) on outcomes including linear growth and cognitive development of children in LMICs.
Eligibility
Fellows should be able to apply advanced quantitative analysis skills to population derived datasets (i.e., biological and clinical data from longitudinal cohorts). Applications will also be accepted from researchers from laboratory science backgrounds if they have established skillsets in quantitative data analysis. Fellowships will be full-time, based at SickKids' Research Institute and Centre for Global Child Health, and for a duration that is flexible (2 to 3 years).
We will be accepting applications from candidates who meet at least one of the following criteria:
Have completed* a doctoral graduate degree in epidemiology, biostatistics, bioinformatics, nutritional sciences, or related discipline;

AND,

have demonstrated exemplary recent scholarship (i.e., first author publications, conference presentations, and/or successful grant applications) within one or more of the following areas of focus: epidemiology, human nutrition, reproductive, maternal, neonatal, child, and adolescent health (RMNCAH), or related discipline. Experience analyzing multi-dimensional or 'omics' data would be considered a major asset. Candidates with training in laboratory sciences will be considered if they have demonstrated an interest and experience in quantitative data analysis.

Have completed a medical degree (e.g., MD, MBBS, etc.);

AND,

have completed a post-graduate degree in a

quantitative

discipline (e.g., MSc Epidemiology, MSc Biostatistics, or related discipline);

AND,

have demonstrated significant research scholarly progress (i.e., first author publications, conference presentations, and/or successful grant applications).



*Exceptional applicants who have a scheduled PhD thesis defense date within 4 months of the application will also be considered.
While fellows must be capable of working independently, mentorship will be provided by a primary supervisor (faculty at SickKids) and at least one other scientist and/or senior research staff at the Centre for Global Child Health. Additional learning opportunities in the broad area of global child health will be provided throughout the 2 to 3-year advanced training opportunity.
The Centre for Global Child Health will provide competitive salary support for the entire duration of the 2 to 3-year appointment.
How to apply
To apply, please submit the following documentation:
Curriculum vitae (CV)

Letter of intent (LOI): LOIs should summarize the applicant's interest and most relevant research activities (e.g., published papers) in the area of the microbiome, infections, and/or childhood growth and development in populations in low- and middle-income countries (LMICs). The LOI should also include a description of the applicant's career goals. Finally, if applicants are keen to explore a particular research question, this should be made clear in the LOI. Letters of intent should not exceed a length of 2 pages, single-spaced.

References: The names and contact information for between 2 to 3 referees will be requested before an offer of employment is extended. Referees should be able to speak to the candidate's research skills in the area of the microbiome, infections, and/or childhood growth and development.



The CV and LOI should be merged into one document and saved as a portable document format (pdf) file before submission.
Application packages should be saved with your name and the date of submission (i.e., lastname_firstname_Month_DD_YYYY) in the filename.
Applications should be submitted to childgrowth.fellowship@sickkids.ca with the applicant's name and "C-GCH Fellowship 2021" in the subject line (e.g., First name Last name – C-GCH Fellowship).
Any further questions can be directed to childgrowth.fellowship@sickkids.ca.
Fellowship FAQs
The GCH Fellowship is a two-year program. Fellows begin their training at the beginning of July, approximately 1.5 years after they first submit their application. For example, successful candidates who apply in January 2021, will begin their fellowship in July 2023.
The GCH Fellowship Program is designed to train an interdisciplinary group of fellows. The curriculum involves mentorship, a scholarly project, ethics training, and didactic seminar sessions. While international travel is not a mandatory part of our curriculum, pending project needs, travelling abroad to study field-sites may be required.
Mentorship:

Fellows are paired with a primary supervisor who provide

s

mentorship and guidance throughout the course of the two-year training program in the area of the fellow's

project. Fellows are also matched with a committee of three to four faculty members or senior staff at SickKids C-GCH who have expertise in the topic area of the fellow's project. Fellows meet with their committee on a quarterly basis and receive research and professional development advice at each meeting.

A

n evaluation form of the fellow's progress is completed at the end of each committee meeting.

Scholarly Project:

Fellows are required to play a leadership role on an academic project within either the Centre's research

,

or sustainable capacity building pillars. In addition to working closely with their primary supervisor, fellows will have the opportunity to collaborate with other members of C-GCH during their project.

Ethics Training:

Fellows will receive ethics training specific to global health, research, and GCH ethics. Training is designed to better equip fellows to manage ethical challenges that they may encounter through fieldwork or other activities related to their project or training.

Didactics Seminars in GCH:

Fellows are expected to attend the Centre's weekly seminar series in global child health.

Field Experiences:

While not mandatory, many fellows will participate in an international field experience related to their project.
Fellows who have a clinical background (i.e., MD, RN, or other allied health professionals) and have a license to practice in Canada will spend approximately 80% of their time (four days per week) working towards the completion of their project.
Activities during this time may include attending supervisor or committee meetings, working on research-based or sustainable capacity building projects, or attending seminars and other learning sessions at the C-GCH. The remaining 20% of time should be spent working clinically to ensure that they maintain their clinical acumen. Securing a clinical placement is the responsibility of the fellow. Fellows who do not have a clinical background (i.e., PhD) or are clinicians but do not have a license to practice medicine in Canada, will spend 100% of their time (five days per week) working towards the completion of their project.
All fellows must complete a scholarly project during the course of the two-year program. Scholarly projects may include work in either research or capacity building through education. Fellows will also gain exposure to advocacy work and other research and capacity building initiatives at the C-GCH that are unrelated to their project.
We match fellows with supervisors from the C-GCH based on an alignment in the fellow's research and/or capacity building interests and project availability. Specifically, we match fellows with a primary supervisor who has similar research/capacity building interests to the candidate, as well as an available and funded project.
Yes, all fellows must be matched with a primary supervisor who is affiliated with the C-GCH. Fellows may receive input related to their project from other mentors at an external institution – but primary supervisors must be based at SickKids.
Current fellows
Dr. Fiona Muttalib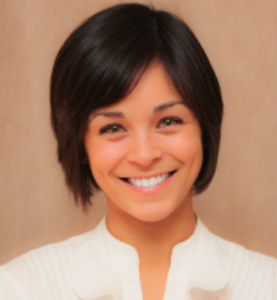 Dr. Fiona Muttalib completed her medical school at McGill University in 2012 and Paediatrics residency at the Montreal Children's Hospital in 2016. She is concurrently pursuing a degree in clinical epidemiology and health-care research at the University of Toronto, while completing her Global Child Health Fellowship. Her research interests include optimization of acute care delivery in resource-limited settings.
Fellowship Project Description
Dr. Muttalib's fellowship project is a pilot prospective cohort study that examines the distribution of diseases and post-discharge mortality rates among children aged five to 14 years. Through audit of facility-level patient registries and community follow-up of children who are admitted to hospital or referred for tertiary care services, she hopes to gain an improved understanding of the conditions leading to morbidity and mortality among older children and adolescents.
---
Dr. Kun Tang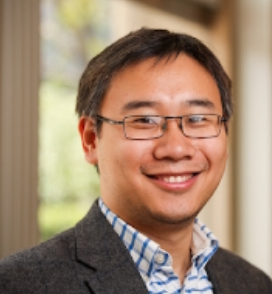 Dr. Kun Tang is an assistant professor at the Research Center for Public Health, Tsinghua University. His research interests include global health policy, adolescent sexual and reproductive health and maternal and child health. He is currently a member of the World Health Organization Global Advisory Group on Adolescent Health Metrics. He also served as an official Chinese delegate to the 68th-71st World Health Assembly.
Dr. Tang was the Founding Director of the China Youth Network, a first-ever youth NGO working to promote sexual and reproductive health and rights in China. He served as the National Standing Council Member of the China Family Planning Association, and the Governing Council Member of the International Planned Parenthood Federation. Dr. Tang has worked on a number of global health programs in Myanmar, D.R. Congo, and Papua New Guinea. He obtained his M.B.B.S. from Peking University, a Master's in Global Health and Population from Harvard University, and a D.Phil. in epidemiology from the University of Oxford.
Fellowship Project Description
Under the supervision of Dr. Zulfiqar Bhutta, Dr. Tang's role is to establish a tripartite cooperation among the SickKids Centre for Global Child Health, Aga Khan University and Tsinghua University on new global health initiatives. He is working with collaborators in both China and Pakistan to develop new project areas, including a concept for a child nutrition supplement using Chinese best practices, as well as a joint China-Pakistan Scientific Conference to bring high-level scientists from both countries to strengthen their research collaborations.
In the Kyrgyzstan initiative, he is working with the University of Central Asia on several landscaping exercises to understand the current status of adolescent health and well-being in Kyrgyzstan, and its health system development at large. Through his fellowship, he hopes to strengthen and extend the Centre's project areas in South and Central Asia, while engaging China as a new partner in global health.
Dr. Karen O'Callaghan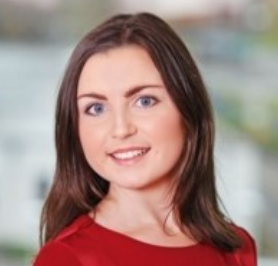 Dr. Karen O'Callaghan completed her honors BSc in Food and Nutritional Sciences at the University College Cork, Ireland, in 2013. She earned her PhD in Human Nutrition in 2017, within the Cork Centre for Vitamin D and Nutrition Research, University College Cork, Ireland. Dr. O' Callaghan's research interests lie in the area of vitamin D for maternal and child health, the prevention of gestational hypertensive disorders and ethnic disparities in the dietary requirement for vitamin D during pregnancy.
Fellowship Project Description
Under Dr. Daniel Roth's supervision and with new project funding from the Canadian Institutes of Health Research (CIHR), Dr. O'Callaghan recently launched the BONUSKids (BONe and mUScle health in Kids) Study, which leverages the infrastructure, clinical data, and biological specimens from a previously conducted RCT of prenatal and postpartum vitamin D supplementation in Bangladesh (Maternal Vitamin D for Infant Growth (MDIG) trial), to directly test the hypothesized causal association of early life vitamin D exposure with musculoskeletal health and body composition in childhood. The primary objective is to quantify the effect of prenatal and postpartum vitamin D supplementation versus placebo on offspring BMC and BMD at four years of age (n=700). Through the BONUSKids study, Dr. O'Callaghan will also examine the potential effect of vitamin D on lean and fat mass, as well as muscle function.
Grant awarded
: CIHR Funding
Competition:
Spring 2018
Project Grant Scheme
:
$711,450
Term:
3 years
Publication
: O'Callaghan K.M.,
Taghivand
M.,
Zuchniak
A., et al. Vitamin D in Breastfed Infants: Systematic Review of Alternatives to Daily Supplementation. Advances in Nutrition. 2019
---
Dr. Liina Mansukoski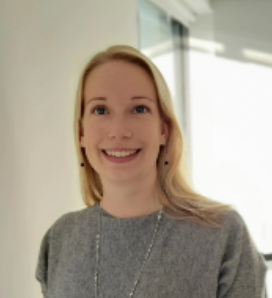 Dr. Liina Mansukoski completed her BSc (Hons) in Anthropology in 2014, and an MSc by Research in Biological Anthropology in 2015 at Durham University, England. She earned a PhD in Human Biology from Loughborough University, England, in 2019, investigating growth, socioeconomic position, and later life outcomes in Guatemala City. Dr. Mansukoski's work has centered around a large cohort study from Guatemala, the Universidad del Valle de Guatemala's (UVG) Longitudinal Study of Child and Adolescent Development (1953-1999). Other research interests include child cognitive and life course epidemiology in lower- and middle-income country settings.
Fellowship Project Description
Under the supervision of Drs. Daniel Roth and Diego Bassani, Dr. Mansukoski is expanding her work with the UVG Study. The study data is an incredibly powerful but currently underutilised resource. The study includes growth measures of over 40,000 urban school children (~150,000 serial observations) of different socioeconomic backgrounds. Dr. Mansukoski's fellowship project aims to utilise the data to address questions related to the nutritional dual burden, adiposity trends and trajectories, and delays in bone maturation in Guatemala.
---
Dr. Rukshan Mehta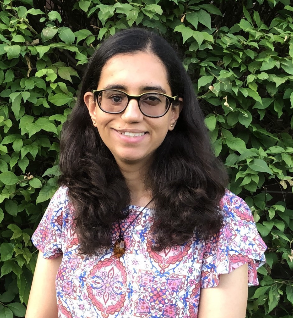 Dr. Rukshan Mehta completed her BSc (Hons) in Human Biology and Psychology in 2009 and Master's in Social Work in 2011, both from the University of Toronto. She was awarded her PhD in 2020, graduating from the doctoral program in Nutrition and Health Sciences at the Rollins School of Public Health, Emory University. Her doctoral work examined environmental exposures including mycotoxins and pesticides in human milk from India, and associations with infant growth. Prior to beginning her PhD, she managed a community cluster randomized controlled trial in Bihar, India examining program effectiveness of delivering multiple micronutrient powders to reduce pediatric anemia. She has extensive experience working in global health, international development and social welfare in Kenya, Namibia, India and Canada. Her research interests lie at the intersections of environmental health and maternal and child nutrition, particularly in LMIC contexts. She has cross-cutting skills across the bench to field spectrum.
Fellowship Project Description
Under the supervision of Drs. Daniel Roth, Lisa Pell and Diego Bassani, Rukshan will work on projects embedded within the MDIG trial and SEPSiS study. She will examine several questions around micronutrient status and microbiome composition of mother-infant dyads in Bangladesh. She will also collaborate with Dr. Roth's team to work on infectious disease (COVID-19) related projects over the course of her fellowship.
More from the Centre for Global Child Health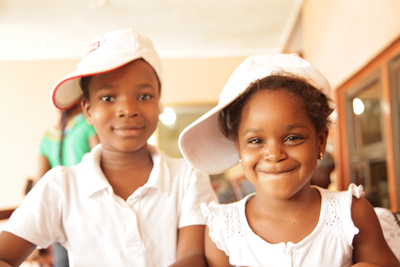 About the Centre for Global Child Health
The Centre for Global Child Health connects researchers and health-care professionals around the world to improve the lives of children and their families in resource-poor environments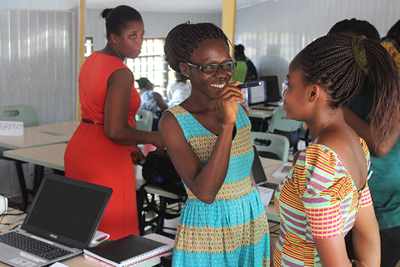 Capacity Building
Our capacity building projects focus on collaborative and sustainable paediatric health workforce training and education programs.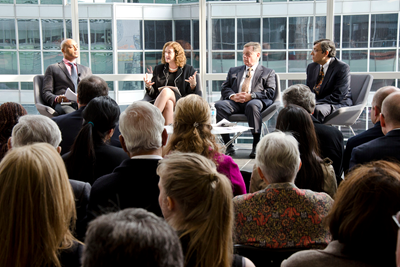 Knowledge Synthesis, Translation and Advocacy
Centre initiatives, partnerships and networks are focused on the translation and management of knowledge to impact child health policy.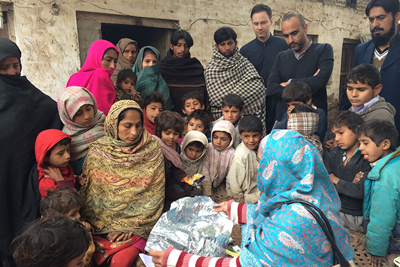 Research
Learn how leading child health experts are addressing global challenges through collaborative, innovative research.