Fellowships and student opportunities
Exceptional training to prepare the next generation of leaders in global child health.
We're committed to training and educating the next generation of leaders in global child health, offering a number of programs and fellowships for aspiring students and fellows.
Check out the opportunities currently available at SickKids, as well as eligibility criteria, application requirements, deadlines, and more.
Fellowship opportunities
We're currently offering two fellowship programs: the Academic Global Child Health Fellowship, and the Post-doctoral Research Fellowship in Microbiome, Infections and Childhood Growth and Development.
The Global Child Health Fellowship program is the first in Canada to concentrate on preparing candidates for academic careers in global child health.
This training program develops leadership and scholarly skills in working with disadvantaged paediatric populations (from neonates to adolescents) and their families, throughout the world.
 
Applicants should be ready for a challenging two-year fellowship program. We accept applicants from a variety of clinical, health care, research, and other related professional backgrounds (e.g., MDs, nursing, allied health, epidemiology, etc.).
Applications for the 2021 Fellowship are now closed.
The Post-Doctoral Research Fellowship in Microbiome, Infections and Childhood Growth and Development allows researchers to lead in the design and execution of quantitative research studies covering a wide range of population health topics, including the development of the early infant and maternal microbiome, risk factors for infection and/or microbial dysbiosis, and the influence of early life exposures (i.e., infection, exposure to medicines, etc.) on outcomes including linear growth and cognitive development of children in low-and-middle-income countries (LMICs).
The program allows fellows to apply advanced quantitative analysis skills to population derived datasets (i.e., biological and clinical data from longitudinal cohorts). Applicants should be ready for a challenging 2-3 year fellowship program. We accept applicants from laboratory science backgrounds if they have established skillsets in quantitative data analysis.
Applications for the 2021 Fellowship are now closed. Any further questions can be directed to childgrowth.fellowship@sickkids.ca.
Fellowship FAQs
The GCH Fellowship is a two-year program. Fellows begin their training at the beginning of July, approximately 1.5 years after they first submit their application. For example, successful candidates who apply in January 2021, will begin their fellowship in July 2023.
The GCH Fellowship Program is designed to train an interdisciplinary group of fellows. The curriculum involves mentorship, a scholarly project, ethics training, and didactic seminar sessions. While international travel is not a mandatory part of our curriculum, pending project needs, travelling abroad to study field-sites may be required.
Mentorship:

Fellows are paired with a primary supervisor who provide

s

mentorship and guidance throughout the course of the two-year training program in the area of the fellow's

project. Fellows are also matched with a committee of three to four faculty members or senior staff at SickKids Centre for Global Child Health who have expertise in the topic area of the fellow's project. Fellows meet with their committee on a quarterly basis and receive research and professional development advice at each meeting.

A

n evaluation form of the fellow's progress is completed at the end of each committee meeting.

Scholarly Project:

Fellows are required to play a leadership role on an academic project within either the Centre's research

,

or sustainable capacity building pillars. In addition to working closely with their primary supervisor, fellows will have the opportunity to collaborate with other members of the Centre for Global Child Health during their project.

Ethics Training:

Fellows will receive ethics training specific to global health, research, and GCH ethics. Training is designed to better equip fellows to manage ethical challenges that they may encounter through fieldwork or other activities related to their project or training.

Didactics Seminars in GCH:

Fellows are expected to attend the Centre's weekly seminar series in global child health.

Field Experiences:

While not mandatory, many fellows will participate in an international field experience related to their project.
Fellows who have a clinical background (i.e., MD, RN, or other allied health professionals) and have a license to practice in Canada will spend approximately 80% of their time (four days per week) working towards the completion of their project.
Activities during this time may include attending supervisor or committee meetings, working on research-based or sustainable capacity building projects, or attending seminars and other learning sessions at the Centre for Global Child Health. The remaining 20% of time should be spent working clinically to ensure that they maintain their clinical acumen. Securing a clinical placement is the responsibility of the fellow. Fellows who do not have a clinical background (i.e., PhD) or are clinicians but do not have a license to practice medicine in Canada, will spend 100% of their time (five days per week) working towards the completion of their project.
All fellows must complete a scholarly project during the course of the two-year program. Scholarly projects may include work in either research or capacity building through education. Fellows will also gain exposure to advocacy work and other research and capacity building initiatives at the Centre for Global Child Health that are unrelated to their project.
We match fellows with supervisors from the Centre for Global Child Health based on an alignment in the fellow's research and/or capacity building interests and project availability. Specifically, we match fellows with a primary supervisor who has similar research/capacity building interests to the candidate, as well as an available and funded project.
Yes, all fellows must be matched with a primary supervisor who is affiliated with the Centre for Global Child Health. Fellows may receive input related to their project from other mentors at an external institution – but primary supervisors must be based at SickKids.
Current fellows
Dr. Michelle Dimitris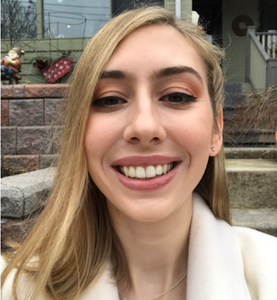 Dr. Michelle Dimitris
Dr. Michelle Dimitris obtained her PhD (epidemiology) from McGill University in 2019; her doctoral dissertation focused on examining maternal weight gain and its relationship with perinatal health outcomes in twin and singleton pregnancies. Dr. Dimitris previously obtained her MSc (epidemiology) from Queen's University in 2012 and additionally worked as a data analyst at the Centre for Global Child Health, Hospital for Sick Children, where she worked on maternal and child health-related projects in Pakistan and Bangladesh. Dr. Dimitris' research interests are in the application of advanced statistical and causal methods to persistent challenges in perinatal epidemiology, and particularly research questions that are global in scale and impact.
Fellowship Project Description
Dr. Dimitris planned and is currently pursuing two projects related to perinatal health in Pakistan. Primarily, Dr. Dimitris is investigating the patterns and determinants of pregnancy loss in Matiari District by leveraging the unique data collection schedule of two preconception studies, which systemically collected data on pregnancy initiation and completion among large population-based samples in this region. This project, which is a secondary analysis of previously-collected data, recently obtained ERC approval from Aga Khan University, and a data sharing agreement is pending. Secondarily, Dr. Dimitris is applying causal mediation analysis to better understand the mechanisms of action of a multicomponent "neonatal kit", which was aimed at decreasing neonatal mortality and was previously implemented in a large, cluster-randomized trial in Rahimyar Khan. Dr. Dimitris is currently analyzing data as part of this project.
---
Dr. Hillary Ganek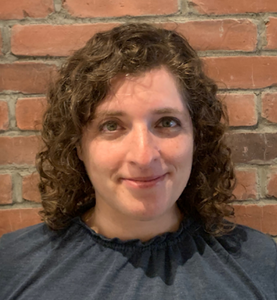 Dr. Hillary Ganek
Dr. Hillary Ganek, PhD, CCC-SLP, LSLS Cert. AVT, investigates how children with hearing loss learn language in their natural environments. Her research engages the use of daylong audio recordings and automated vocal analysis tools. She has worked clinically as a speech-language pathologist in Australia as well as on the cochlear implant team at Johns Hopkins and has taught aural rehabilitation in Vietnam and Ethiopia. Hillary holds a bachelor's degree in linguistics from McGill University, a master's degree in speech-language pathology from Northwestern University, a PhD in rehabilitation sciences from the University of Toronto, and completed a post-doc in the Cochlear Implant Lab at SickKids.
Fellowship Project Description
Dr. Ganek's Global Child Health Fellowship project is a cross-sectional study that will determine the prevalence of hearing loss in children under five years old living in Pakistan. Unaddressed hearing loss can lead to delays in listening, language, and speech skills, causing a cascading effect on cognition, mental health, relationships, education, and employment. These deficits result in losses greater than US$980 billion globally each year. Sixty percent of hearing losses are preventable via public health measures and identifying and treating hearing loss early can mitigate negative outcomes. Pakistan, like many low- and middle-income countries, does not currently have a comprehensive hearing screening program and COVID-19 lockdowns have reduced access to healthcare services which could prevent hearing loss. This study will determine the prevalence of pediatric hearing loss, related language delay, and potential etiologies in Pakistan. Ten-thousand children will be recruited to participate in the hearing screenings via mobile testing sites. Their hearing will be tested using objective measures and a caregiver questionnaire will assess language and potential etiologies. Children who fail the screening will be referred to Aga Khan Maternity and Child Centre for follow-up care. In line with the Lancet Commission on Global Hearing Loss and WHO's World Report on Hearing, my study seeks preliminarily data to support public health investment in a hearing loss treatment and prevention program in Pakistan that will build community awareness, monitor trends in hearing, increase productivity, and reduce the global burden of hearing loss.
---
Dr. Paulo Augusto Neves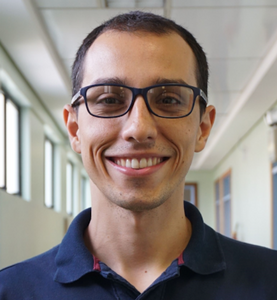 Dr. Paulo Augusto Neves
Dr. Paulo Neves completed his BSc in Nutrition in 2008 and earned an MSc in Human Nutrition in 2013 from the Federal University of Rio de Janeiro, Brazil. He holds a PhD degree in Public Health Nutrition (2015-2018) from the School of Public Health, University of São Paulo, Brazil. During his doctorate studies, he worked on a birth cohort study in the Western Brazilian Amazon aimed to identify early life factors that can affect optimal child nutrition, growth, and development in under 2-y children. In 2018, he joined the team of the International Center for Equity in Health, Federal University of Pelotas, Brazil, which analyzes data of several nationally-representative surveys conducted in low- and middle-income countries aimed at reducing health inequalities. Additionally, he conducted several analyses on the global breastfeeding situation for the next Lancet Breastfeeding Series (expected 2022).
---
Dr. Sam Brophy-Williams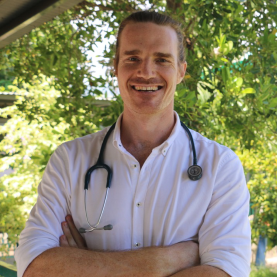 Dr. Sam Brophy-Williams
Dr. Sam Brophy-Williams is a paediatrician with a passion for global child health. After growing up and completing his medical degree in Western Australia (with stints in Sierra Leone and the Kimberley), Sam undertook a Masters of Public Health at Harvard University, concentrating in Global Health, under the auspices of a General Sir John Monash Scholarship. Since then he has completed his training as a general paediatrician and is undertaking post-fellowship training in paediatric infectious diseases.
Dr. Brophy-Williams has worked in clinical paediatrics, research and capacity building roles in Australia, as well as in Timor Leste (with Australian Volunteers International) and Afghanistan (with Medecins sans Frontieres).
His professional interests lie at the intersection of clinical medicine and public health, particularly in low-resource settings. He is driven by a determination to make a difference to child health where it's most needed.
Dr. Doris Gonzalez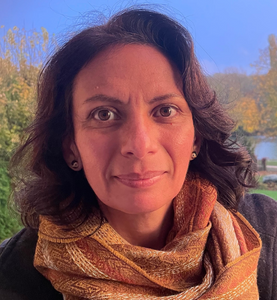 Dr. Doris Gonzalez
Dr. Doris Gonzalez is a medical graduate from Colombia and was a Field Physician for Doctors Without Borders before starting research at McGill University, where she studied interactions between infections and malnutrition in pregnant and lactating indigenous mothers from Panama, as part of her Master's degree in Parasitology, followed by a PhD in Nutrition. She was also involved in research with vulnerable communities in Peru and Colombia. Dr. Gonzalez joined the Center for Global Child Health in July 2021 as a research fellow.
Fellowship Project Description
Dr. Gonzalez studies determinants of impaired infant growth and development in children from Pakistan, under the supervision of Dr. Zulfiqar Bhutta.
More from the Centre for Global Child Health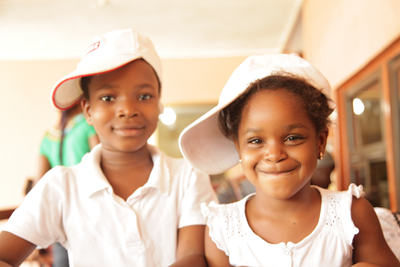 About the Centre for Global Child Health
The Centre for Global Child Health connects researchers and health-care professionals around the world to improve the lives of children and their families in resource-poor environments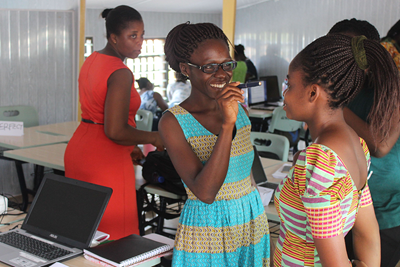 Capacity Building
Our capacity building projects focus on collaborative and sustainable paediatric health workforce training and education programs.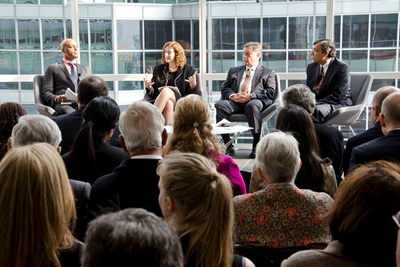 Knowledge Synthesis, Translation and Advocacy
Centre initiatives, partnerships and networks are focused on the translation and management of knowledge to impact child health policy.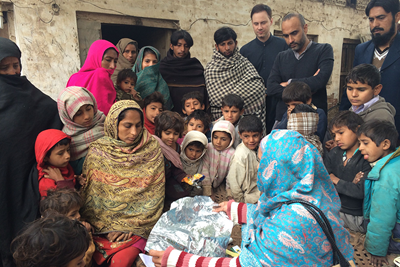 Research
Learn how leading child health experts are addressing global challenges through collaborative, innovative research.