Centre for Global Child Health
Capacity Building
Our capacity building projects focus on collaborative and sustainable paediatric health workforce training and education programs; with emphasis on health systems strengthening for specific newborn, child and adolescent health issues where there is a match between identified need and skills and SickKids' expertise.
The criteria for our projects include impact, reach, sustainability, local ownership, efficacy and scalability.
Experienced clinical and project management teams drive current initiatives in Africa, the Caribbean and online.
For a decade, SickKids and health systems partners in Ghana worked together to develop and deliver specialized paediatric nursing education across Ghana. This education has enabled registered general nurses working in clinical areas to expand their paediatric knowledge and skills and their leadership abilities through a one-year training program. The Government of Ghana set a goal of training and retaining 1,500 paediatric nurses by 2025.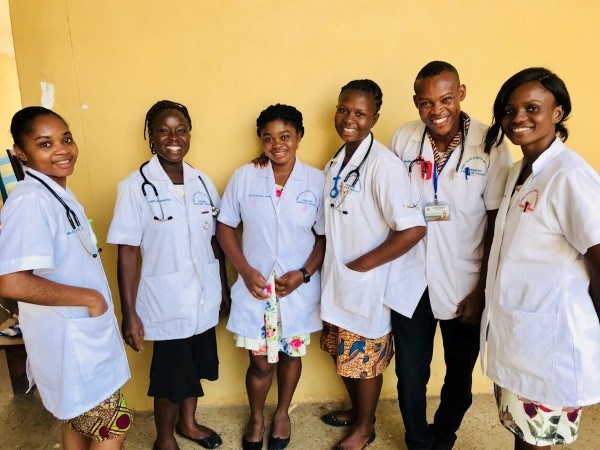 Building on the success of the SickKids-Ghana Paediatric Nursing Training Program (2010-2014), SickKids partnered with the Ghana College of Nurses and Midwives, the Ghana Ministry of Health, and Ghana Health Services to expand the paediatric nursing education program across Ghana and implement continuing education courses for a variety of health professionals.
To enable the implementation of the SickKids-Ghana Paediatric Nursing Education Partnership, partners welcomed funding (should link to past newsroom story) from the Government of Canada and SickKids Foundation to scale up paediatric nursing education nationally in Ghana. The Centre was granted $9,465,000 CAD from Global Affairs Canada with an additional $3,450,000 CAD to be raised by SickKids Foundation to scale up the program from 2015-2020.
Partners and stakeholders
Ministry of Health, Ghana
Ghana Health Service
Ghana College of Nurses & Midwives
Results
Trained an additional 501 paediatric nurses by expanding the program to three sites (Accra, Kumasi & Tamale) to contribute to the Ghanaian-led vision of training 1,500 nurses
1,264 health workers from all regions of Ghana trained through short continuing professional development sessions in topics including newborn care, sickle cell disease and nutrition
More than 200 nurse educators in Ghana helped deliver the program, which focused on skill development in a clinical setting
Established a standardized paediatric nursing curriculum to achieve scale
Developed capacity, infrastructure and human capital to ensure sustainability
While PNEP ended in September 2020, the College continues to operate the program.
Sickle cell disease (SCD) is one of the most common genetic diseases worldwide. In Ghana, about one in every 50 children is born with SCD, and more than half die before the age of five. These deaths can be avoided through simple, cost-effect interventions such as newborn screening, parental education and prevention of pneumococcal (by penicillin prophylaxis and pneumococcal vaccination) and malaria infections, which are essential and needed throughout areas where SCD is prevalent.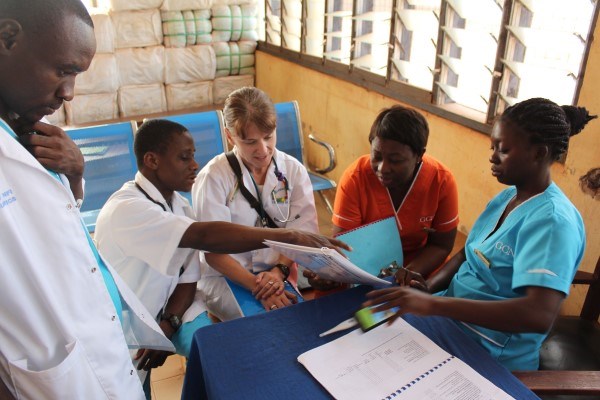 Aligning with the Ghana Ministry of Health's 2010 Policy to implement newborn screening for SCD nationwide, we've partnered with Korle Bu Teaching Hospital (KBTH) to implement a SCD newborn screening program at KBTH - Ghana's largest public hospital.
The program is designed to identify SCD-positive babies as early as possible and provide them with the treatment they need to reduce illness and death. The program is charting progress, collecting data on screening and treatment, and will serve as a model for other centres across sub-Saharan Africa.
Partners and stakeholders
Korle Bu Teaching Hospital, Accra, Ghana
Ghana Health Service
Sickle Cell Foundation of Ghana
Objectives
Build capacity within KBTH to screen and treat all children with SCD
Screen approximately 11,000 newborns at KBTH each year, plus an additional 12,500 through community expansion in 2020-2021
Follow babies identified as SCD-positive through regular clinic visits at KBTH
Collect patient data and maintain a patient registry
Ensure all patients have access to medication and treatment
Apply learnings to inform newborn screening programs beyond the hospital
We also leverage the Global Sickle Cell Disease Network  to share our learnings with the global SCD community.
Frontline workers (health facility and community health workers) play a critical role in identifying and addressing nutrition-related health issues. In both clinical nutrition practice and public health, the need for health practitioners to perform effectively, efficiently and sustainably requires access to comprehensive and practical educational resources.
In response to the identified gaps in nutrition training in low- and middle-income countries (LMICs), we partnered with academic centres in LMICs to develop comprehensive in-service nutrition training packages for frontline workers.
Building on the SickKids Public Health Nutrition Course curriculum, the training combined theory and practicum-based learning focused on applied nutrition and skills development. The curriculum also ensures that frontline workers in Kenya, Uganda and Tanzania are equipped with adequate knowledge to meet the relevant nutritional needs of the populations they are serving.
Partner: East, Central and South African Health Community (ECSA)
In response to the identified gap in globally accessible capacity building tools for nutrition practitioners working in remote, low-middle income countries, we partnered with the Adventist Development Relief Agency (ADRA) to develop an online, Peer Learning Platform (PLP) accessible on mobile devices.
Under the umbrella of ADRA's EMBRACE project, we took on a consultant role and provided content expertise for the PLP while leveraging the assets from the SickKids Online Public Health Nutrition Course, as well as the In-Service Nutrition Training curriculum developed for the East, Central and South Africa Health Community. We assisted in adapting these assets to the Rwandan context and ensuring the PLP is interactive and user-friendly.
The PLP was developed for use in the Nyabihu district of Rwanda by formally trained health facility-based workers.
Partners: Adventist Development Relief Agency (ADRA); Chalkboard Education
SCI is a not-for-profit collaboration between the C-GCH and seven Caribbean institutions across six countries that strive to improve the outcomes and quality of life for children with cancer and blood disorders.

Since 2013, healthcare specialists at SickKids in Toronto and their counterparts in the Caribbean have been working together to support the early identification and treatment of children living with cancer and blood disorders in the Caribbean.
Partners and Stakeholders
SickKids is working in partnership with the University of the West Indies (UWI), Ministries of Health and key hospitals and institutions from the six participating Caribbean countries: The Bahamas, Barbados, Jamaica, St. Lucia, St. Vincent and the Grenadines and Trinidad and Tobago.
Objectives
Building sustainable, local capacity to diagnose, treat and manage paediatric cancers and blood disorders in the region through:
Providing training and education in the areas of haematology/oncology, nursing, and laboratory services based on expressed needs of Caribbean partners

Establishing best practices and improving health outcomes through the development and maintenance of local hospital-based paediatric oncology databases and treatment protocols adapted for local use

Establishing an integrated and sustainable communication structure to promote education between local partners and SickKids, creating and enhancing a regional community of practice



Results
Improved access to services for children with cancer and blood disorders in the Caribbean

Enhanced capacity for Caribbean partners to provide timely, accurate diagnosis and high-quality follow-up care

Strengthened infrastructure that enhances capacity to care for children with cancer and blood disorders

Indirect benefits for other users of health systems in the region

Robust knowledge exchange and new regional and global linkages established, fostering a sustainable community of practice in the region



For more details, check out the SCI 2019-2020 Annual Progress Report and Midterm Evaluation Report (PDF). For past years' reports, please contact sci.comms@sickkids.ca.
SCI patient education materials for health-care providers

The Centre is working with partners in Barbados and in the broader region to establish Barbados as a Centre for Paediatric Excellence over a span of seven years (2020-2027). The partnership will focus on elevating education, clinical care and research to maximize the positive impact on child health and development in Barbados and the Eastern Caribbean.
Partners and Stakeholders
Queen Elizabeth Hospital

Barbados Ministry of Health

The University of the West Indies (UWI)

UWI Chronic Disease Research Centre



Objectives
A Centre for Paediatric Excellence will be established through a robust partnership and targeted investment in the following objectives:
Establish a critical mass of health workers with expertise in paediatrics

,

and maximize the quality of the environments in which they work;

Leverage a new skilled health workforce to improve the quality of paediatric care and establish a culture of continuous improvement; and

Invest in research and advocacy that informs policy and drives sustainability.
---
More from the Centre for Global Child Health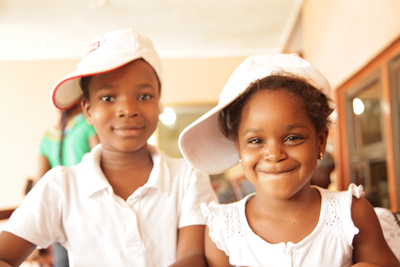 About the Centre for Global Child Health
The Centre for Global Child Health connects researchers and health-care professionals around the world to improve the lives of children and their families in resource-poor environments.
Research
Learn how leading child health experts are addressing global challenges through collaborative, innovative research.
Knowledge Synthesis, Translation and Advocacy
Centre initiatives, partnerships and networks are focused on the translation and management of knowledge to impact child health policy.
Fellowships and Student Opportunities
We offer fellowships and student placements to prepare the next generation of leaders in global child health, as well as free courses to expand availability of training to health-care workers worldwide.
Contact us
For questions or more information about the Centre, please email us at globalchild.health@sickkids.ca and follow us on Twitter @SickKidsGlobal
Address
Centre for Global Child Health
The Hospital for Sick Children (SickKids)
525 University Avenue, Suite 702
Toronto, ON, M5G 2L3
---