Seventh annual SickKids gap funding competition advances health-care innovations
Summary:
This year's Proof of Principle Funding Competition engaged industry leaders to recognize three innovative projects from SickKids researchers.
From potential treatments for Clostridium difficile infection and medulloblastoma to a new way to standardize pain behaviour tests, this year's Proof of Principle (PoP) Grant Competition showcased innovative research advancements at The Hospital for Sick Children (SickKids).
Hosted by SickKids Industry Partnerships & Commercialization (IP&C), the PoP Grant Competition is a pitch competition that provides funding to advance research discoveries and inventions with the objective of commercialization. Each of the awarded teams receive one year of funding to support their project and will collaborate with IP&C to further their innovations.
"IP&C works closely with researchers to identify and invest in promising research innovations developed in SickKids labs," says Ihor Boszko, Executive Director of IP&C. "This competition aims to highlight those innovations and accelerate their commercialization, towards products with real-world benefits."
Coming together to support innovation in research
Co-chaired by Dr. Lynne Howell, Senior Scientist in the Molecular Medicine program, and Boszko, the PoP Pitch Day reviewers represented a range of internal and external leaders.
This year's review panel consisted of three scientific reviewers from SickKids and four industry leaders from JLABS, Genesys Capital, Bloom Burton & Co. and Lumira Ventures. Panelists evaluated each project's potential to translate innovative research into novel and attractive products for the diagnosis, treatment or management of disease or health care. The Pitch Day reviewers included Drs. Thomas Looi, Zhenya Ivakine, Sarah Farr, Dozie Amuzie, Suman Rao, Evelyn Pau, Lynne Howell and Jason Moffat.
"SickKids researchers are on the front lines of health innovation," says Boszko. "Opening our doors to a mix of internal and external reviewers allows us to hone in on the market fit of scientific advancements being spearheaded by our researchers, all in the pursuit of impactful therapies, diagnostic tools and improvements in patient care."
Grant winners showcase

advancements in health research
Based on the review panel's evaluations, three PoP grant recipients were selected this year.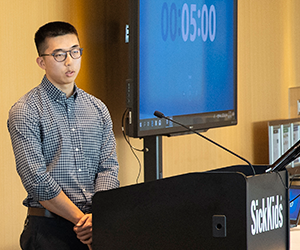 Dr. Xi Huang
Dr. Xi Huang, Senior Scientist in the Developmental & Stem Cell Biology program, and his team have discovered that medulloblastoma (MB), a type of brain cancer for which treatment leads to long-term side effects and is fatal on recurrence, has a unique dependency on the KCNB2 gene. By partnering with an ion channel specialized drug discovery contract research organization, Huang's research aims to identify and evaluate the efficacy of this discovery in treating MB. Huang's submission was presented by Jerry Fan.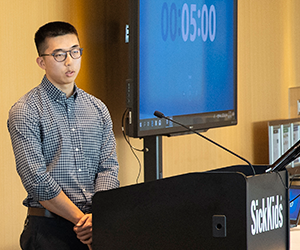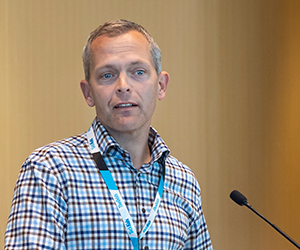 Dr. Roman Melnyk
Similarly ground-breaking, Dr. Roman Melnyk, Senior Scientist in the Molecular Medicine program, and his research team have found three synthesized, modified bile acids which may treat Clostridium difficile (C. difficile), the most frequent cause of infectious diarrhea in hospitals in North America. With the help of the PoP grant, Melnyk intends to conduct further research to develop this potential treatment.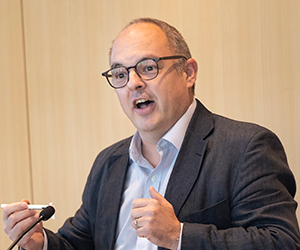 Dr. Steven Prescott
Finally, together with his research team, Dr. Steven Prescott, Senior Scientist in the Neurosciences & Mental Health program, is developing a technology that uses artificial intelligence to test if potential new drugs work to reduce pain. The resulting system will aim to automate the most common pain behaviour tests, which Prescott notes could dramatically increase throughput and improve testing standardization.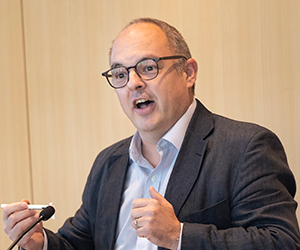 With support from IP&C, PoP Grant Competition winners will be well-positioned for the next step on their path towards commercialization: partnership, licensing or start-up company formation. Learn more about the services offered by IP&C and how they are working with industry and investors to turn research into products with social and economic impact.