Complex Care
Location:

555 University Avenue

Phone:

Fax: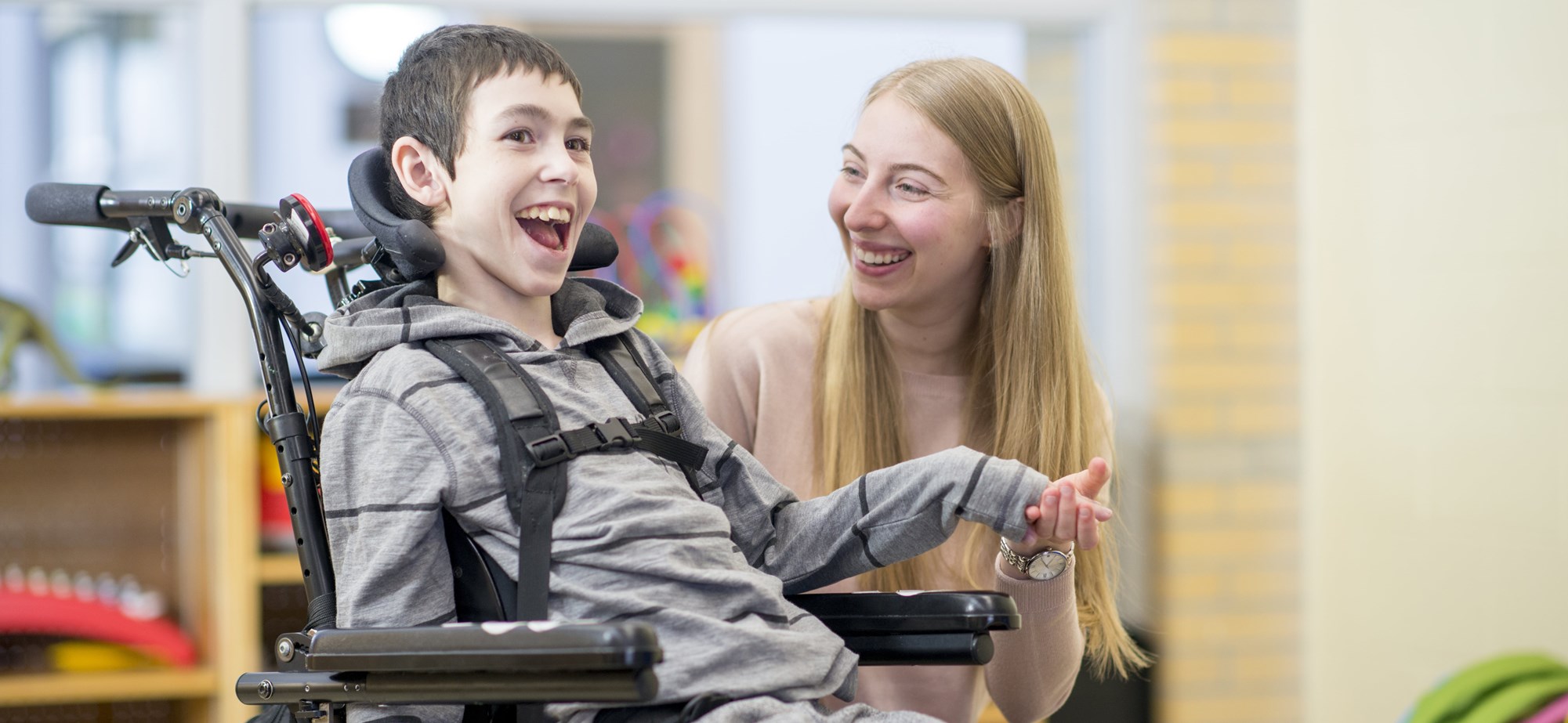 What we do
The Complex Care Program provides centralized, full-service care, closer to home. We have multiple Complex Care clinic sites that will help oversee your child's health care needs and partner with you and any health care provider involved in your child's care.
We are part of the Provincial Council for Maternal and Child Health Complex Care for Kids Ontario strategy to advance province-wide access to integrated medical care and coordination for children with the most complex chronic health care needs.
Programs and services
Expand each section below to learn more about our services.
We will review your needs and work with your family and your child's other healthcare teams to create a Complex Care Plan. The plan will include your child's medical information and can be easily shared with other health care providers involved in your child's care.
We will help develop short- and long-term health care goals with your family to ensure care plans meet your family's unique needs.
We will provide your child's health care providers with their Complex Care Plan. This will help ensure your child's needs are communicated consistently and your child is getting the right care at the right time. When possible, the Complex Care team can help with organizing tests, procedures, and appointments. You will have access to a Patient Information Coordinator who can assist with this.
We will get to know your child and family and will provide support throughout your child's health care journey.
We will help your family make informed decisions about treatments and plans of care.
We will be there when you need us. Call or email the Paediatric Nurse Practitioner in between visits for any questions or concerns about your child's health. A Nurse Practitioner is available Monday to Friday during regular business hours.
The SickKids inpatient Clinical Nurse Specialists will collaborate and communicate with the team taking care of your child as well the Nurse Practitioner and Complex Care Physician.
Educating the next generation of healthcare professionals
The Complex Care Program benefits from a strong relationship with Canada's leading post-secondary institution. Below, learn who shares teaching, assisting and lecturing duties at the University of Toronto, plus other valuable instruction roles in the Department of Paediatrics and Lawrence S. Bloomberg Faculty of Nursing, respectively.
Expand the sections below to find a list of our associated educators.
Dr. Eyal Cohen – U of T Professor – Department of

P

aediatrics

Dr. Jeremy Friedman – U of T Professor and Associate Chair (clinical) – Department of Paediatrics
Dr. Julia Orkin – U of T Assistant Professor – Department of

Paediatrics

Dr. Carolyn Beck – U of T Associate Professor – Department of Paediatrics

Dr. Stacey Bernstein – U of T Associate Professor – Department of Paediatrics

Dr. Trey Coffey – U of T Associate Professor – Department of Paediatrics

Dr. Zia Bismilla – U of T Assistant Professor – Department of

Paediatrics

Dr. Sanjay Mahant – U of T Associate Professor – Department of Paediatric
Dr. Michael Weinstein –

U of T Associate Professor – Department of

P

aediatrics
Sherri Adams (NP) – U of T Adjunct Lecturer- Lawrence S. Bloomberg Faculty of Nursing

Joanna Soscia (NP) – U of T Clinical Adjunct Appointment - Lawrence S. Bloomberg Faculty of Nursing

Cathy Daniels (NP) – U of T Adjunct Lecturer - Lawrence S. Bloomberg Faculty of Nursing

Michelle Ho (NP) – U of T Adjunct Lecturer - Lawrence S. Bloomberg Faculty of Nursing

Katharine Williams – U of T Adjunct Appointee to the Lawrence S. Bloomberg Faculty of Nursing

Lianne

Dulsrud

– U of T –

Ajdunct

Faculty - Lawrence S. Bloomberg Faculty of Nursing