Celebrating excellence in nursing at SickKids
Summary:
The Nursing Excellence Awards recognize the unique contributions of SickKids nurses across practice, education, research, innovation, and leadership. Learn more about this year's award recipients!
The Nursing Excellence Awards recognize nursing staff who have demonstrated dedication, distinction and commitment to their profession, and to our patients and families.
Nurses impact patient and family-centred care at the individual and systems level and we are fortunate for the opportunity to recognize these important contributors who advance SickKids' mission, vision and values.
The Nursing Excellence Awards and the Elizabeth McMaster Inspiration Award are made possible thanks to generous endowments from the families and friends of Grace Evelyn Simpson Reeves, Maria Györössy-Csepreghy Kluge and Iris Weiss.
Learn more about this year's award recipients and their outstanding accomplishments!

Elizabeth McMaster Inspiration Award
This award honours Elizabeth McMaster, founder of The Hospital for Sick Children. This award was established to honour a nurse who truly inspires the best in others.
Paediatric Advanced Care Team (PACT)
"Caroline and Francis, the PACT Clinical Nurse Specialists, are the face of our team for every patient and family we meet. They work hard to develop deep and personal relationships to earn the trust of each family so that support can be provided on the most meaningful level when it's needed. 
Rebecca, the PACT Nurse Practitioner, supports our patients and partners in the community and brings our expertise to them, at home or at Emily's House Children's Hospice – exemplifying the ideal of a 'hospital without walls.'" – Nomination excerpt  

Iris Weiss Memorial Award for Excellence in Child and Adolescent Mental Health
Recognizing a SickKids nurse who provides exemplary care for children, youth and their families receiving care within the Division of Child and Adolescent Medicine and Psychiatry.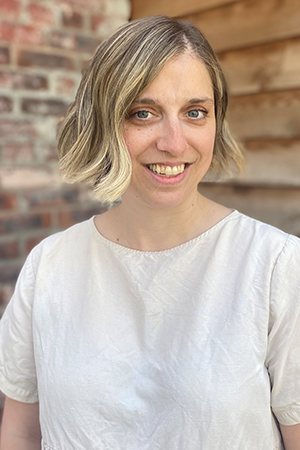 Stephanie Kragh
Registered Nurse, Psychiatry
"Stephanie is part of a growing group of nurses who are so essential to mental health – those who recognize that not only in Psychiatry, but across all the medical specialties at SickKids, mental health touches the lives of all our patients and must be an integrated part of our care. She is a role model for how mental health nursing can be developed at SickKids." – Nomination excerpt

Maria Györössy-Csepreghy Kluge Award
Recognizing the dedication of a SickKids nurse who shows excellence in leadership in the area of infant and neonatal care, acts as a mentor to others and exhibits outstanding nursing practice.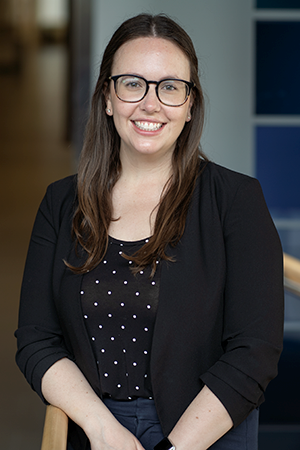 Stephanie Culnan
Registered Nurse, Neonatal Intensive Care Unit (NICU)
"Stephanie is a pleasure to work with, an asset to our team, and an emerging nurse leader. She has excelled in her role as a Staff Nurse in the NICU and clearly demonstrates her passion for nurses' role in advancing neonatal healthcare." - Nomination excerpt

Grace Evelyn Simpson Reeves Nursing Awards
These awards were established through a generous bequest from Joseph S. Reeves in memory of his wife Grace Evelyn Simpson Reeves, a graduate of the SickKids School of Nursing in 1927 and a SickKids nurse until 1930.
Nursing Practice
Alysha Woolner
Registered Nurse, Mental Health, Psychiatry and Adolescent Medicine
"Alysha is an unflappable, extremely levelheaded team member who is collaborative, compassionate, and patient and family centered.  She does not shy away from challenges, but embraces the opportunity to learn, innovate and adapt to change. The demand on this team has been unprecedented and Alysha's presence, leadership, and commitment to excellence in evidence- based practice has been greatly appreciated." – Nomination excerpt
Nursing Practice
Leah McFeeters
Registered Nurse, Emergency Department
 "Leah leads by example and sets the bar high when it comes to SickKids values of inclusion and integrity. She is a role model and mentor to many staff. New staff look to her for guidance on SickKids values, practice and policies. She advocates for her team and patients alike, to ensure everyone feels valued."   – Nomination excerpt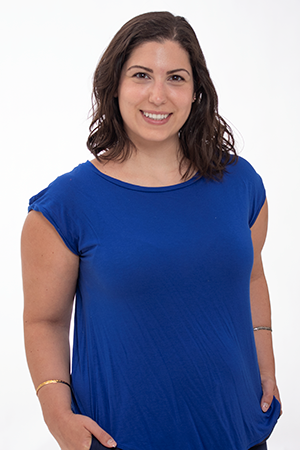 Advanced Nursing Practice
Vanna Kazazian
Nurse Practitioner, Cardiac Critical Care Unit (CCCU)
"Vanna is an extraordinary health-care professional, who has been instrumental in the care of infants with complex heart diseases. Since the Neonatal Neurology program was implemented in the CCCU and Cardiology, Vanna has been instrumental in bridging three very busy services together." – Nomination excerpt
---
Nursing Innovation - Team
Group of Improved Intestinal Function and Treatment (GIFT) Program Team
"The three nurse practitioners of the GIFT program are the backbone of the daily clinical work in GIFT and a hidden power that runs the large variety of the program's initiatives and innovations." – Nomination excerpt
---
Nursing Team
Lactation Consultants
"The team has demonstrated creativity and innovation throughout the pandemic to go above and beyond. Through their clinical, educational, and research initiatives, the lactation consultants have improved the lives of not just SickKids patients, but of individuals from outside the organization."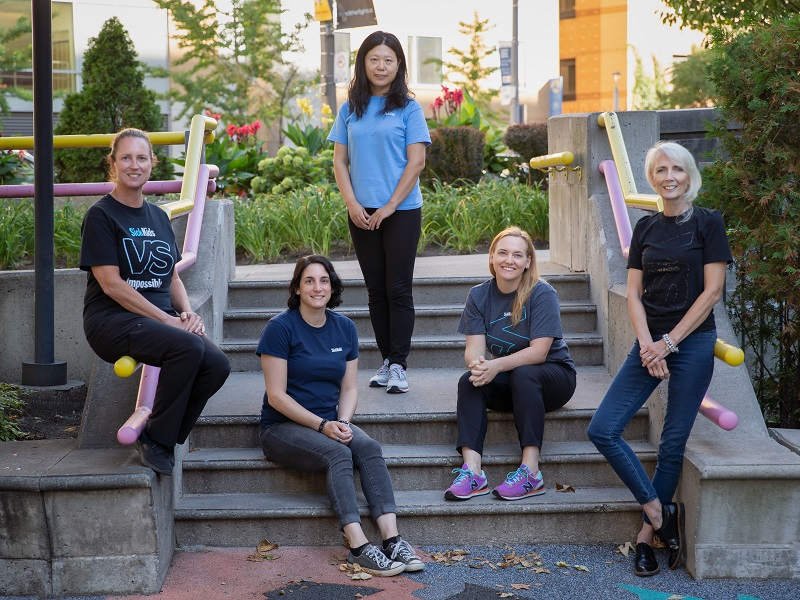 Laura McLean
RN, Clinical Dietetics
Samantha Sullivan
RN, Clinical Dietetics
Jaclyn Erasmi
RN, Clinical Dietetics
Glynnis Dubois
RN, Clinical Dietetics
---
Nursing Team
Ultrasound Guided Peripheral IV Team
Haematology/Oncology Day Hospital
"Patients and families have come to rely on this team of expert registered nurses because of their unparalleled commitment to delivering high quality care. Their dedication and their achievement are most deserving of this award." – Nomination excerpt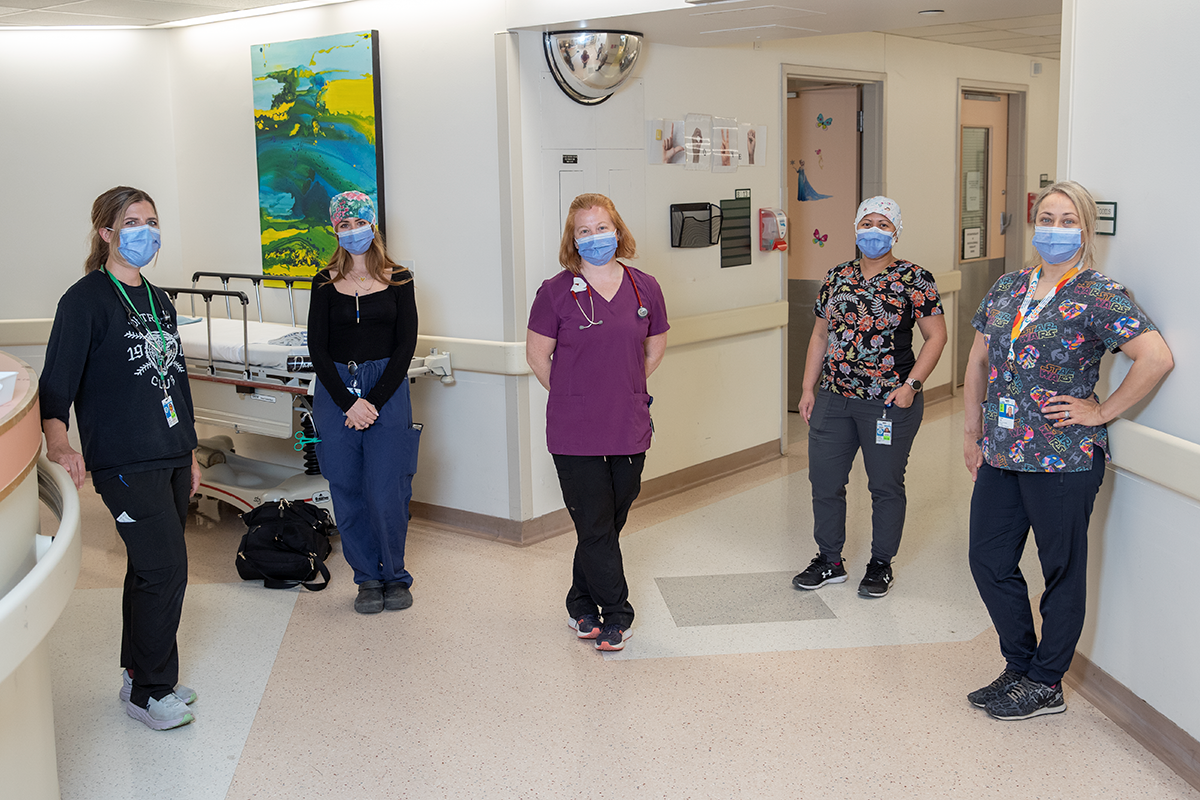 Abigail Faminial
RN, Haematology/Oncology
Jill Watt
RN, Haematology/Oncology
Kimberly O'Hoski
RN, Haematology/Oncology
Jaime Jones
RN, Haematology/Oncology
Lillian Luik
RN, Haematology/Oncology
Daniela Belcastro
RN, Haematology/Oncology
---
 Nursing Team
Paediatric Medicine Clinical Development Support Nurses
"The Clinical Development Support Nurse role was developed to provide ongoing clinical support to new hires after the orientation period. The design of the CDSN role supports the strategic direction aimed at enabling our people.  It was designed with and for the new staff to support their overall emotional health of starting a new role in a new environment." – Nomination excerpt
Erin Connell
Registered Nurse, Paediatric Medicine
Alexandra Liberatore
Registered Nurse, Paediatric Medicine
Victoria Silva
Registered Nurse, Paediatric Medicine
Kristen Vanos
Registered Nurse, Paediatric Medicine
---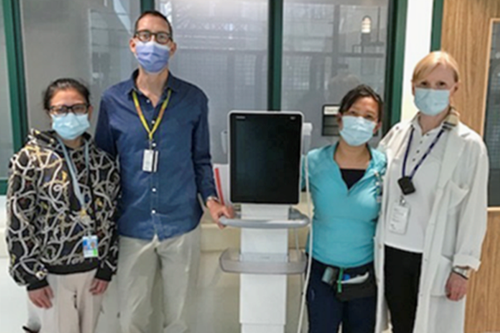 Nursing Team
Vascular Access Team
"It is without doubt that specialized nursing expertise like vascular access requires an ability to be flexible, adapt to ongoing change and demonstrate resilience to multi-faceted pressures." – Nomination excerpt
---
Nursing Team
Interprofessional Education Specialists
Learning Institute
"These specialists are a cornerstone of our culture as they set the tone for a spirit of cooperation and kindness. This award is an acknowledgement of their nonstop pursuit of excellence in practice supporting the most complex patients and families by helping others rise." – Nomination excerpt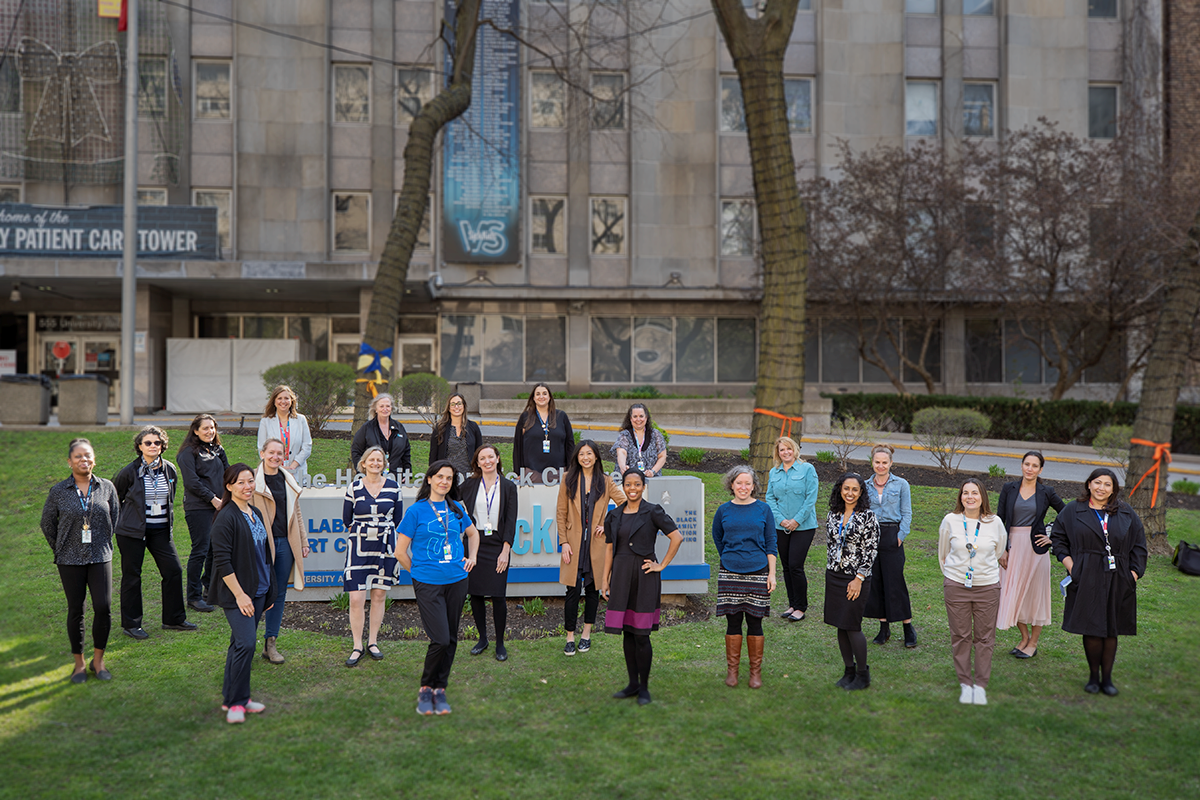 ---
Nursing Team
Paediatric Intensive Care Unit (PICU) Flex Nursing Team
 "This group of dedicated nurses came together from units across the hospital, including Surgery, Paediatrics, Haematology and Oncology, with a commitment to support the ambitious goals of the PICU to provide high-level care to our patients and their families, to help our system colleagues and make a difference. They quickly adapted to the PICU environment and showed extraordinary resilience and a positive attitude throughout orientating and supporting the unit." – Nomination excerpt
---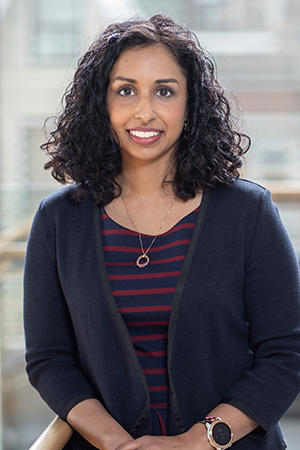 Nursing Education
Sophie Joseph
Interprofessional Education Specialist
"Sophie is not only an exceptional educator but also a clinical expert in paediatric critical care. This combination enables her to be a leader who has a deep understanding of this unique practice area to know what it takes to develop nurses to function at an extraordinarily complex skill level balanced with the necessary competency of compassionate communication." – Nomination excerpt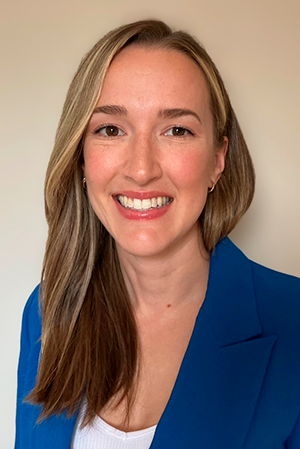 Nursing Innovation
Allison Davis
Interprofessional Education Specialist, Ontario Poison Centre
"Allison has a deep understanding of this unique area of practice, and she knows what it takes to develop nurses to function at an extraordinarily complex skill level balanced with the necessary competency of compassionate communication." – Nomination excerpt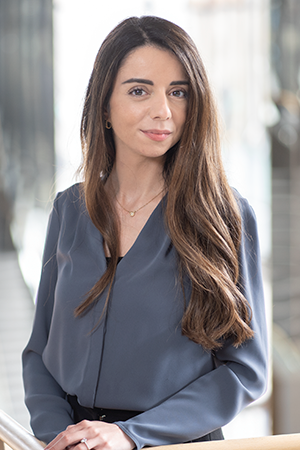 Nursing Research and Evaluation
Jennifer Cabral
Research Nurse Coordinator, Haematology/Oncology Day Hospital
"Jennifer is a member of the New Agents and Innovative Therapies (NAIT) team in the Oncology Program. Jennifer's involvement in research is advancing outpatient oncology practice. She is an outstanding advocate for the needs of individual patients while maintaining an unsurpassed attention to detail which ensures that these complex trials are delivered to the highest standards." – Nomination excerpt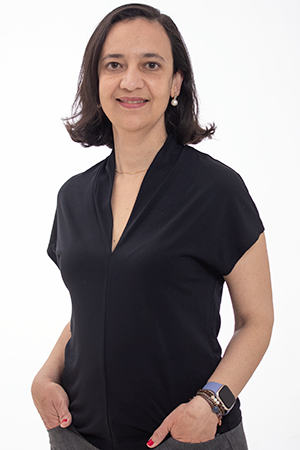 Nursing Research and Evaluation
Mariana Bueno
Knowledge Mobilization Specialist, Nursing Research
"Mariana has made outstanding contributions to advance nursing research at SickKids that focus on optimizing pain prevention and amelioration in sick and preterm infants. She has worked with relentless passion and dedication to help develop and launch ImPaC Trial, a large national study evaluating a novel web-based knowledge translation intervention targeting nursing and multidisciplinary health-care professionals to improve pain assessment and management in hospitalized infants."    – Nomination excerpt
---
Nursing Leadership
Elena Blackwood and Linda Nguyen
Interprofessional Education Specialists, Learning Institute
"Linda and Elena have been leading the development and delivery of the hospital's first Equity, Diversity and Inclusion (EDI) Champion program which prepares all SickKids staff to engage in EDI conversations, share knowledge and create safe spaces for reflection and learning among their peers. This program first launched in 2021 and has now had almost 250 staff successfully go through the program."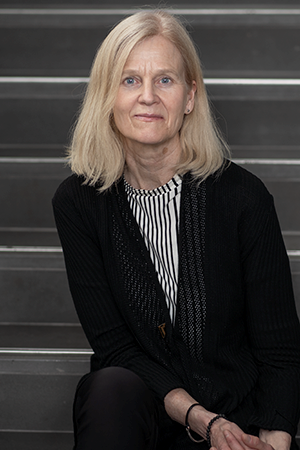 Nursing Leadership
Erny Lammerink
Senior Clinical Manager, Inpatient Paediatric and Respiratory Medicine
"Erny's dedication to staff development, coaching and improving the health and well-being of children and youth in Ontario is inspiring. During the pandemic, Erny was instrumental in leading beyond the walls of SickKids. She collaborated with our community paediatric hospital partners to develop a strategic communication structure across the GTA. As a result of the new partnerships, there is significant improvement in the communication and timely transfers of patients both into and out of SickKids.  Erny develops and fosters incredible relationships across our organization, and beyond which is a unique and highly desirable quality in a leader."  — Nomination excerpt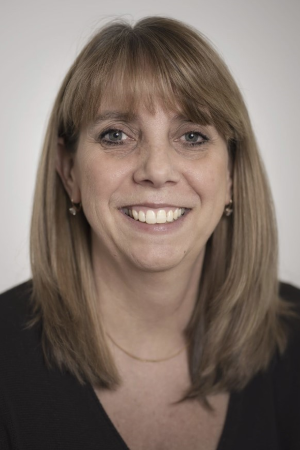 Nursing Leadership
Patricia Rowe
Nurse Practitioner, Neurosurgery
"Anyone who has worked with Patti knows her dedication to this organization, her passion and unwavering contributions to the Neurosurgery team, and her extraordinary care of the patients and their families after 33 years in this program. She has provided valuable input and strong leadership on all aspects of neurosurgical clinical practice and is willing to lend an ear to talk through dilemmas and challenges."   — Nomination excerpt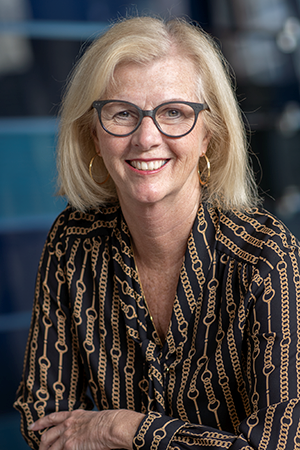 Career Achievement
Bonnie Stevens
Associate Chief, Nursing Research
"Bonnie is an inspirational nursing researcher who has collaborated to reduce disparities and improve outcomes in care. Dr. Stevens' career as a nurse clinical scientist at SickKids is truly outstanding and her legacy will live on in those she has trained as well as in the clinical practice-changing approaches that she has pioneered." – Nomination excerpt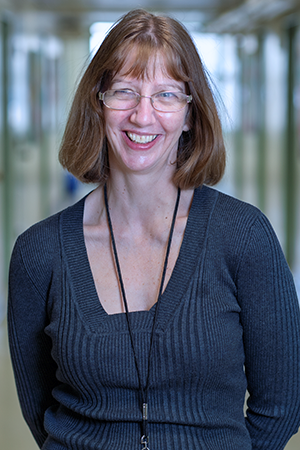 Career Achievement
Moira Korus
Retired Registered Nurse and Transplant Nurse Coordinator in the Renal Transplant Program, Transplant Clinic 
"Moira's approach to nursing and transplant care truly aligns with our SickKids goals and objectives. From individualizing child and youth health care as illustrated in her research and website development, creating the seamless child and family experience in her approach to supporting the transplant journey, and ensuring quality and accountability in partnering with families, Moira has been exemplary example of nursing excellence."  – Nomination excerpt