Developmental & Stem Cell Biology
Location:

686 Bay St, Toronto, ON M5G 0A4

Phone:

Email:
We're focused on understanding molecular genetic mechanisms affecting embryonic development, organ formation, tissue homeostasis and regeneration.
The Developmental & Stem Cell Biology program is making an impact on paediatric health-care by translating our research into treatments for associated developmental disorders like childhood cancer, birth defects, and other paediatric diseases.
We continue to develop new therapeutic approaches for children and youth through a better grasp of developmental genetics, genomics, and stem cell biology.
Our Research
What we do
Deciphering the stem cell lineages that comprise early mammalian development

Identification of atypical stem cells in human brain cancers

Better understanding of tumor progression and metastasis
Using stem cells, organoids and model genetic organisms that range from planaria, nematodes, Drosophila, zebrafish and mice, stem cell scientists generate disease models that have enabled our leading research into the underlying causes of numerous human disease conditions, including congenital disorders (e.g. cerebral cavernous malformations, congenital kidney-urinary tract malformations, congenital heart diseases), cancer (e.g. gastrointestinal cancer, glioblastoma, leukemia, medulloblastoma, ependymoma), neurological and neurodegenerative disorders (autism, microcephaly, Rett syndrome), obesity and idiopathic scoliosis.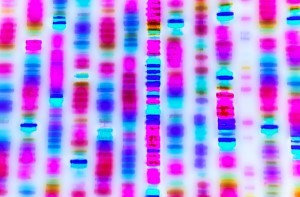 Genetic models of human development and disease
We utilize diverse experimental organisms in their research, including C. elegans, D. melanogaster, zebrafish, planaria, and mice. By developing genetic models of numerous human diseases and cancer, we provide an unmatched platform for interrogating pathogenic mechanisms and performing genetic modifier and therapeutic drug screens.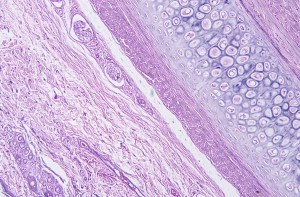 Mechanisms of tissue patterning and organ development
Developmental signaling pathways – including BMP, Hh, FGF, Notch, TGFb, PCP, and Wnt, – play key roles in pattern formation and organogenesis. We examine the roles of these signaling pathways, as well as other regulatory factors in the development of diverse tissues and organs (e.g. blood, bone, brain, heart, gut, kidney, limb, lung, and skin).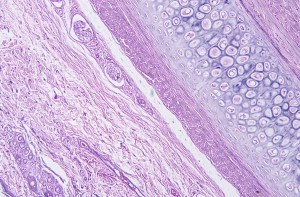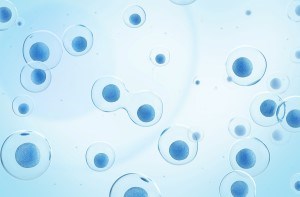 Molecular regulation of cell fate decision, cell differentiation and cell death
We aim to answer a fundamental question in developmental biology - How do cells adopt their fate? Our team studies molecular switches that regulate a cell's fate, as well as mechanisms that program cells to die.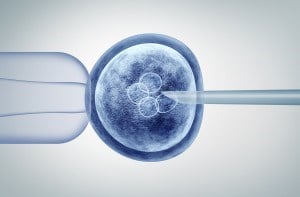 Stem cell biology, tissue engineering and regenerative medicine
We study the molecular genetic regulation of stem cell states, including embryonic, induced pluripotent, cancer, and multiple tissue stem cell models. Stem cells offer tremendous potential for repair and/or regeneration of damaged tissues and organs. We unlock how stem cells and organoids can be used in regenerative medicine and tissue engineering, such as spinal cord injury and bladder regeneration.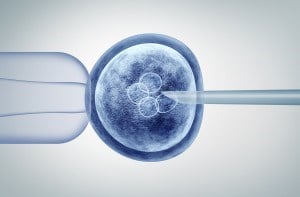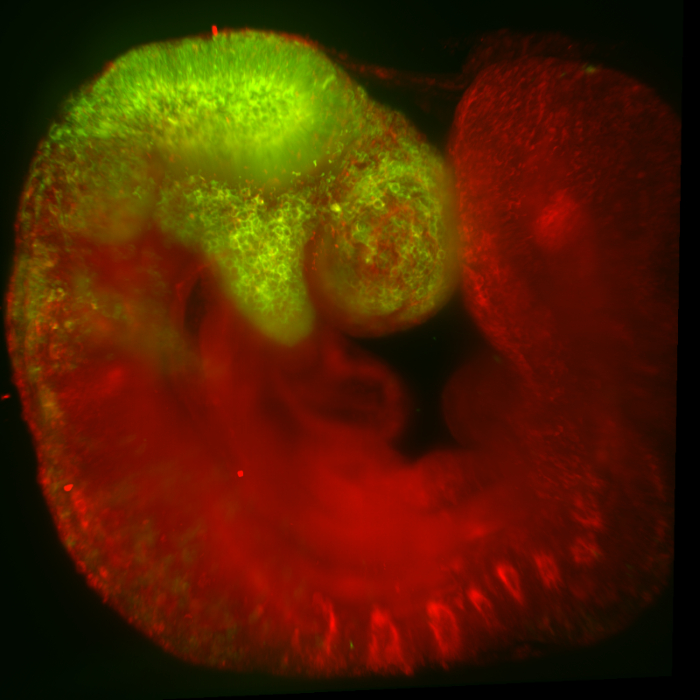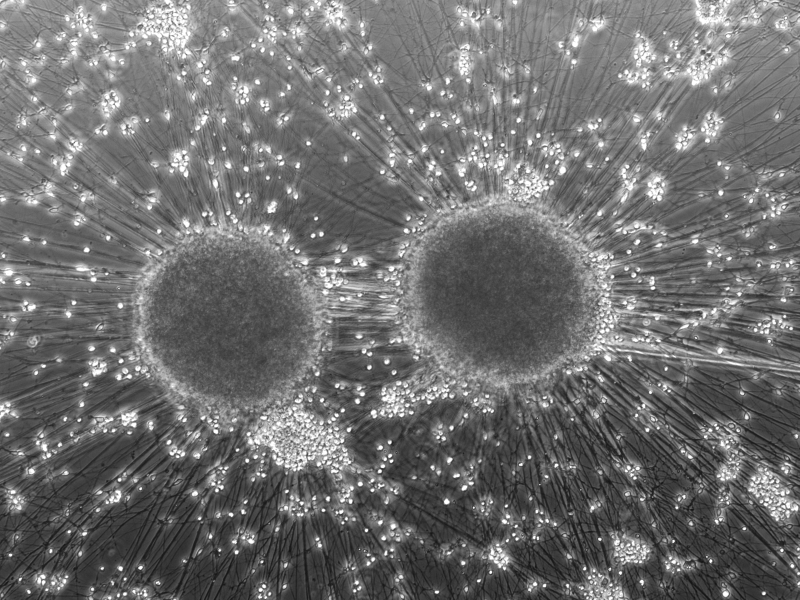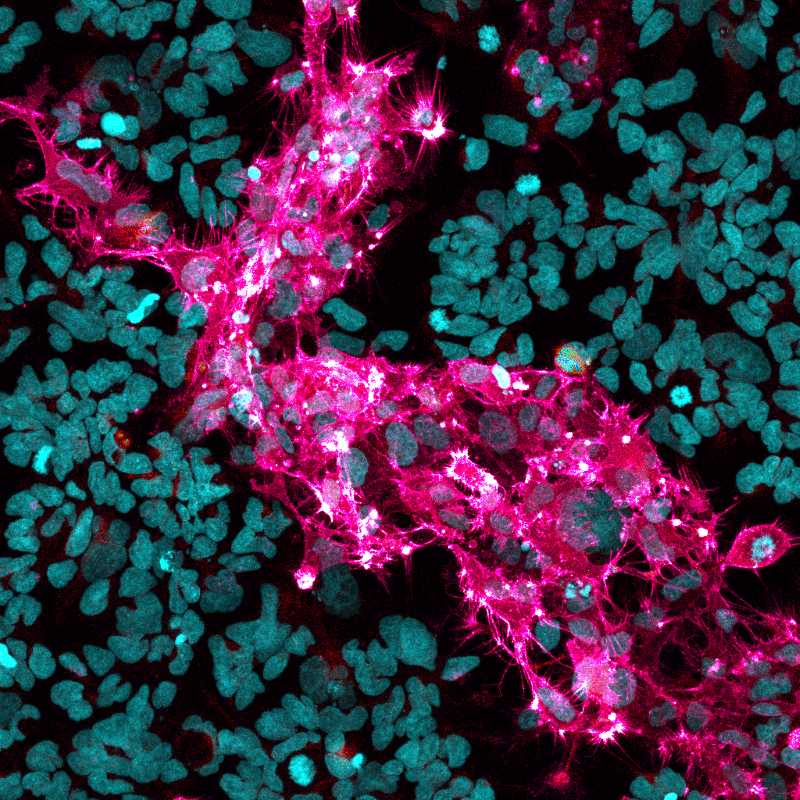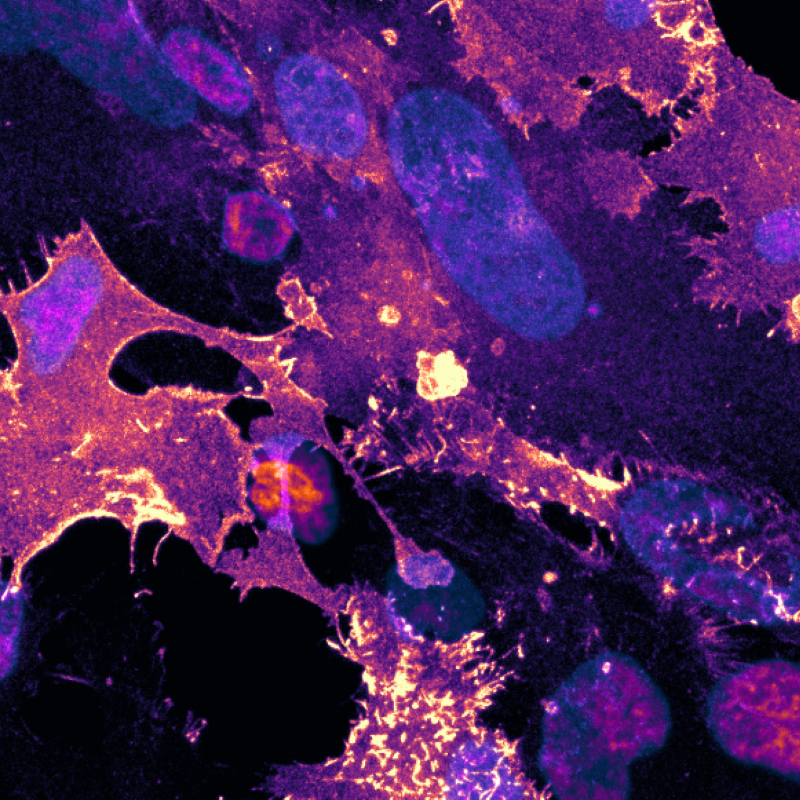 We're pushing the boundaries of stem cell biology.
DSCB members work across a number of SickKids labs - see what child health challenges we're tackling at each facility by pushing our understanding of stem cells.
The Taylor Lab has unraveled how to grow human Ependymoma tumour cells in vitro using hypoxic conditions and various growth factors. Using the only collection of human Ependymoma cell lines in the world, they have defined the metabolic changes that allow Ependymoma to grow – this has now moved to in vivo experimentation and drug screening with these tumour cells (Michealraj et al., Cell 2020).
The Taylor Lab is also part of a large Cancer Research UK (CRUK) collaborative project with Richard Gilbertson (Cambridge). It also involves researchers from Memorial Sloan Kettering, Stanford University and University College London. It is known as the "New Roads Team – Innovative Approaches to Curing Brain Tumours".
This large collaborative research program is focused on transforming brain tumour treatment by accelerating our understanding of the normal and malignant brain, and exploiting this understanding to produce safe and effective therapies.
On-going clinical trials
Phase I/Ib trial of combined 5'azacitidine and carboplatin for recurrent/refractory paediatric brain and solid tumours.

Clinical trial lead: Vijay Ramaswamy; PI's: Peter Dirks, Eric

Bouffet

Major international collaborations
Cancer Research UK Brain Tumour awards
Targeting Biological Vulnerabilities

Lead PI: Steven Pollard (Edinburgh); PI's: Peter Dirks (SickKids); Jeffery Pollard (Edinburgh), William Weiss and Valerie Weaver (UCSF), Raj Chopra and

Yinyin

Yuan (Institute of Cancer Research London), Simona Parrinello and Sergio Quezada (University College London)
The New Roads Team

Lead PI: Richard Gilbertson (Cambridge): PI's: Peter Dirks (SickKids), Michel Taylor (SickKids), Michelle Monje (Stanford), Luis Parada (Memorial Sloan Kettering Cancer Center).
Brain Tumour Charity award
Chromatin Proteins as drug targets for Glioblastoma


Lead PI: Steven Pollard (Edinburgh); PI's: Peter Dirks (SickKids), Kirstian Helin (University of Copenhagen).
The Rosenblum Lab has generated induced Pluripotent Stem (iPS) Cells from the urine of patients with kidney malformation, and used these UiPSC s to generate human organoid tissue. While this team was not the first to determine how to turn iPSCs into kidney organoids, their ability to generate UiPSCs with high efficiency and model human mutations in organoid tissue is innovative.
Ongoing Trials
Dr. Binita Kamath is the lead site Principal Investigator on several pharmaceutical sponsored clinical trials for children and young adults with Alagille syndrome (ALGS) and Progressive familial intrahepatic cholestasis (PFIC).
Alagille syndrome (ALGS) Clinical Trials
IMAGINE-II: A Multicenter Extension Study to Evaluate the Long-Term Safety and Durability of the Therapeutic Effect of LUM001, an Apical Sodium-Dependent Bile Acid Transporter Inhibitor (ASBTi), in the Treatment of Cholestatic Liver Disease in Pediatric Subjects with Alagille Syndrome
This is a multicentre, extension study of LUM001 in children diagnosed with ALGS who have completed participation in a core LUM001 treatment protocol. The primary objective is to evaluate long-term safety and tolerability of LUM001. Efficacy will be assessed by evaluating the effect of LUM001 on the biochemical markers and pruritus associated with ALGS. The study is now completed.
MRX-800: A Long-Term Safety Study of Maralixibat, an Apical Sodium-Dependent Bile Acid Transporter Inhibitor (ASBTi), in the Treatment of Cholestatic Liver Disease in Subjects Who Previously Participated in a Maralixibat Study (MERGE Study)
This is a multi-centre, open-label extension study of maralixibat in subjects diagnosed with cholestatic liver disease who have previously participated in a maralixibat clinical study. The study is designed to evaluate the long-term safety and effect of maralixibat on relevant serum markers of the disease, pruritus, time to liver-associated events, growth parameters and patients' and caregivers' quality of life. The study is closed to enrollment.
---
Progressive familial intrahepatic cholestasis (PFIC) Clinical Trials
PEDFIC 1: A Double-Blind, Randomized, Placebo-Controlled, Phase 3 Study to Demonstrate Efficacy and Safety of A4250 in Children with Progressive Familial Intrahepatic Cholestasis Types 1 and 2 (A4250-005)
This is double-blind, randomized, place-controlled, Phase 3 study to demonstrate the efficacy and safety of 40 ug/kg/day and 120 ug/kg/day A4250 compared to placebo in children with PFIC, type 1 or 2. The study enrollment is now closed.
PEDFIC 2: An Open-label Extension Study to Evaluate Long-term Efficacy and Safety of A4250 in Children with Progressive Familial Intrahepatic Cholestasis Types 1 and 2 (A4250-008)
This is Phase 3, multi-centre, open-label extension study to investigate the long-term efficacy and persistence of effect of A4250 in children with PFIC. There are 2 cohorts being studied:
Study Cohort 1: Children with PFIC types 1 or 2, who have completed the randomized controlled study (Study A4250-005)

Study Cohort 2: Children with PFIC who did not take part in the randomized controlled study (Study A4250-005).
The study is actively recruiting for participants for Cohort 2.
MRX-502: Randomized Double-blind Placebo-controlled Phase 3 Study to Evaluate the Efficacy and Safety of Maralixibat in the Treatment of Subjects with Progressive Familial Intrahepatic Cholestasis (MARCH-PFIC Study)
This is a 6 month, international, multicenter, randomized, double-blind, placebo-controlled Phase 3 study in subjects with PFIC. This study aims to confirm the effect of the study drug maralixibat on pruritis (itching). Subjects will be randomized in a 1:1 ratio to the maralixibat or placebo treatment groups. The study is open and recruiting participants.
More information on the studies can be found on the government's Clinical Trials website.
Dr. Kamath is the lead site Principal Investigator of the Childhood Liver Disease Research Network (ChiLDReN), a National Institute of Diabetes and Digestive and Kidney Diseases-(NIDDK) supported consortium for the study and care of children with cholestatic disorders. ChiLDReN consists of 14 Clinical Centers in the US and Canada, and SickKids is the only Canadian site.
The goal of ChiLDReN is to understand the causes of liver disease, and to discover new approaches to the diagnosis and treatment of liver diseases in infants, children, and young adults with cholestasis, and those who undergo liver transplantation.
ChiLDReN is currently studying the following diseases:
Alagille syndrome

Alpha-1-antitrypsin deficiency

Bile acid synthesis and metabolism defects

Biliary atresia

Cystic fibrosis liver disease

Idiopathic neonatal hepatitis

Mitochondrial hepatopathies

Progressive familial intrahepatic cholestasis

Primary sclerosing cholangitis
We run both natural history and clinical therapy trial ChiLDReN studies at SickKids. For more information on all active ChiLDReN studies, visit the site by clicking the button below.
The Global Alagille Alliance (GALA) Study is a global initiative to create an international database of clinical, genetic, and laboratory data in children and young adults with Alagille syndrome (ALGS). The GALA Study is led by Dr. Binita M. Kamath, paediatric hepatologist and senior associate scientist at the Hospital for Sick Children (SickKids) and the University of Toronto in Toronto, Ontario, Canada, in partnership with the Alagille Syndrome Alliance (ALGSA). The GALA Study Group is composed of more than 100 physicians, surgeons, scientists, nurses, and research coordinators from 35 countries around the world.
If you're interested in joining The GALA Study Group, please email us with the button below for more information.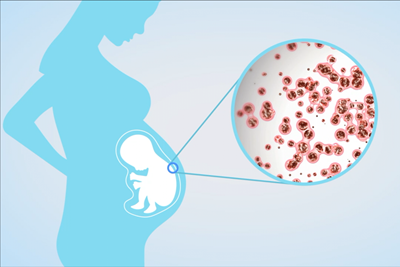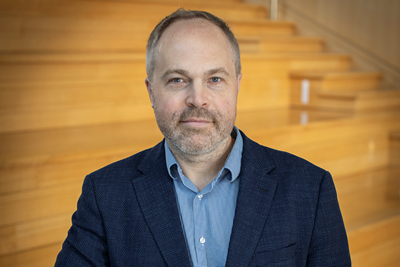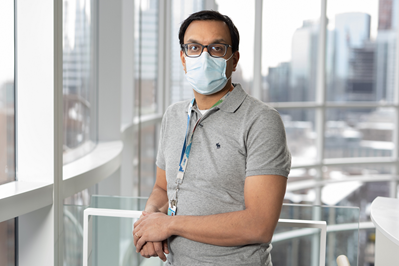 February 3, 2021
Uncovering the mysteries of relapsed brain tumours
Findings from a large international study on the genomic profile of medulloblastoma at the time of relapse may lay foundation for future clinical trials to develop new therapeutic strategies.
Research team
Program head Dr. Brian Ciruna and the scientists that lead DSCB labs and core facilities are supported by over 225 graduate students, postdoctoral fellows, research associates, technicians, and administrative staff.
You'll find our lab work regularly published in top peer-reviewed medical and scientific journals. Our scientists and trainees receive consistent funding from the Natural Sciences and Engineering Research Council of Canada (NSERC), Canadian Institutes of Health Research (CIHR), March of Dimes Foundation, Canada Research Chairs, NIH, Genome Canada, Canada Foundation for Innovation, and several other national and international organizations, illustrating the importance and impact of DSCB research.
We always welcome new trainees and staff that are eager to improve the health outcomes of children through cutting-edge biomedical research.
Dr. Darius Bagli

Dr. Binita Kamath

Dr. Donna Wall
Dr. Ben Alman

Dr. Rodrigo Fernandez-Gonzalez
Program Manager
Dr. Najeeb Siddiqui
Administrative Assistants
Iris Biberstein
Nahed Mojadiddi
Tirhas Okubazghi
Alicia Campbell
Maryam Shafiq
Jody Hayer
Dr. Brian

Ciruna

– Tier 1 Canada Research Chair – Developmental Genetics

Dr. C.C. Hui

– Tier 1 Canada Research Chair - Mouse Development and Disease Modelling

Dr. Brent Derry

- Tier 1 Canada Research Chair, Genetic Models of Human Disease

Dr. Norman Rosenblum

– Tier 1 Canada Research Chair – Developmental Nephrology

Dr. Xi Huang – Tier 2 Canada Research Chair – Cancer Biophysics
Dr. Peter Dirks

Dr. Michael Taylor
Dr. Peter Dirks

Dr. Michael Taylor
Dr. Eyal Grunebaum – Audrey and Donald Campbell Chair in Immunology
Dr. Xi Huang – Sontag Foundation Distinguished Scientist Award
Dr. Binita Kamath – Alagille Syndrome Champion Award
Dr. Yun Li – Bridge to Independence Award – Simons Foundation
Dr. Donna Wall – Lifetime Achievement Award, Canadian Blood Services

Browse a list of DSCB labs to learn more about the exciting research taking place in our program.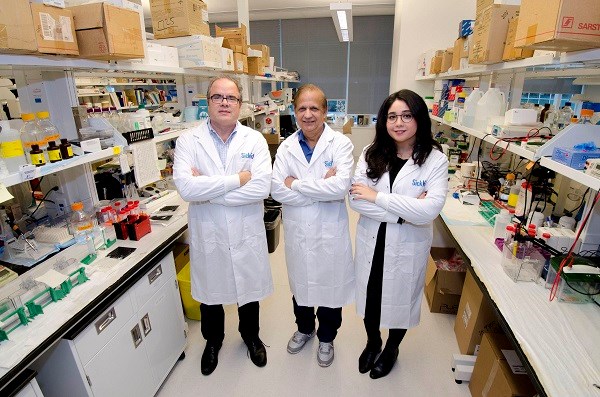 Centre for Advanced Single Cell Analysis
CASCA provides comprehensive training and expert consultation services to enable researchers to use the Fluidigm Helios Mass Cytometry (CyTOF), Fluidigm Hyperion Imaging Mass Cytometry (IMC) and BD Rhapsody single cell RNA sequencing (scRNA-Seq) platforms.
Flow Cytometry Facility
The FCF provides academic and corporate clients access to state-of-the-art analytical flow cytometers and high-speed cell sorting services. It offers comprehensive training and education as well as expert consultation services to enable users to enhance the scope and quality of their research using the FCF's technology.

Over 2,000 researchers and staff collaborate at SickKids' Research Institute (RI) to tackle the toughest challenges in child's health.