Cell Biology
Location:

686 Bay St, Toronto, ON M5G 0A4

Phone:

Email:
We aim to understand how cells function at the molecular level, and how these functions go awry in disease states. 
Researchers in the Cell Biology program use cutting-edge methods in cell and molecular biology, biochemistry, and microscopy, combined with proteomics, combinatorial chemistry and high-throughput robotics. Our research examines cell physiology, inter and intracellular signaling, cell structure, and organelle function, on both a cellular and molecular level.  We use cell models both in culture and
in vivo
to model disease states and define normal mechanisms.
Research team
Led by Dr. John Brumell, the Cell Biology Program is comprised of 21 Senior Scientists, three Scientists, one Scientist-track investigator, and one Associate Scientist-Track Investigator. Faculty are supported by over 250 graduate students, research fellows, research associates, technicians and administrative staff. Our scientists have clinical appointments in the Departments of Anaesthesia, Paediatrics, Paediatric Laboratory Medicine, and Surgery. They also hold academic appointments at the University of Toronto in Biochemistry, the Institute of Medical Science, Immunology, Laboratory Medicine and Pathobiology, Medical Biophysics, Molecular Genetics, and Physiology.
The balanced strength and diverse expertise of our staff allows for trans-disciplinary research and collaboration, enabling opportunities for exciting translational and transformational discoveries that will improve the health of children worldwide.
Program Head
Senior Scientists
Scientists
Scientist-Track Investigator
Associate Scientist-Track Investigator
Canada Research Chairs
Tier 1
Annie Huang
Aleixo Muise
Lisa Robinson
Philip Sherman
Spencer Freeman
Ran Kafri
Tier 2
Spencer Freeman
Ran Kafri
Learn more about SickKids Canada Research Chairs
SickKids Endowed Chairs
John Brumell: Pitblado Chair in Cell Biology
Cynthia Hawkins: Garron Family Chair in Childhood Cancer Research
Rae Yeung: Hak-Ming and Deborah Chiu Chair in Paediatric Translational Research
University of Toronto Endowed Chairs
Meredith Irwin: Chair of Paediatrics
James Rutka: R.S. McLaughlin Chair, Department of Surgery
Sergio Grinstein: Fellow, Royal Society of Canada
Amira Klip: Fellow, Royal Society of Canada
James Rutka: Officer of the Order of Canada; Order of Ontario; Fellow, Royal Society of Canada
Philip Sherman: Fellow of the North American Society of Paediatric Gastroenterology, Hepatology & Nutrition
William Trimble: Fellow, Royal Society of Canada
---
Research themes
This research involves the study of how cells are affected by contact from outside their world. We study interactions between cells in the context of a tissue, and the ways that microbial pathogens manipulate cells to establish an advantageous growth niche. 
We examine immune cells of both innate and adaptive immune systems. Studies focus on how immune cells function normally to battle infection, and how on rare occasion these cells can turn against their host. 
We explore membrane traffic, organelle function and organelle turnover within the cell, and how defects in these processes can lead to diseases such as diabetes. 
Cells continually receive stimuli from external sources and must process this information to decide whether to replicate, migrate, secrete hormones, etc. We're investigating how this signaling occurs, how it is controlled, and what happens if it fails to function. 
Cell proliferation is balanced by cell death, and failure to maintain this balance can lead to uncontrolled proliferation in the form of cancer, or loss of cells in the cases of ischemia or bone marrow failures. We're aiming to understand the mechanisms that control a cell's decision to proliferate or die, and determine how this balance goes awry in disease states. 
---
Cell Biology Seminars
Cell Biology Seminars are held virtually via Zoom every Friday from 1:30 to 2:30 p.m. unless otherwise specified.
Our seminars bring together faculty members and trainees from SickKids and the broader Toronto research community. These talks showcase a wide range of topics and an impressive line-up of both international and local speakers throughout the academic year. All are welcome to attend!
October 22, 2021
SickKids researchers offer new insights into the features of ETMR brain tumours and outline potential guidelines for testing and treatment approaches.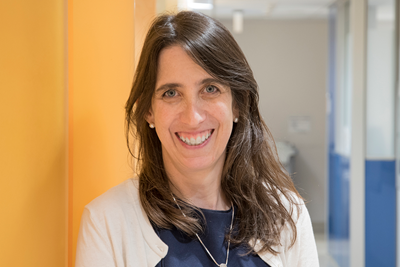 July 29, 2021
New research co-led by SickKids and CHOP offers a new classification system to help clinicians more precisely assess risk and tailor treatment for children with neuroblastoma.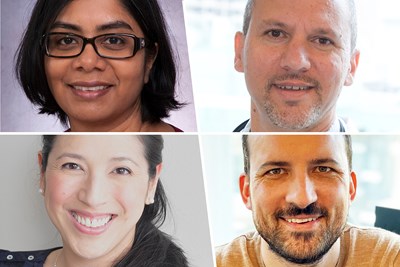 June 15, 2021
Four researchers at SickKids Research Institute were awarded prestigious Tier 1 and Tier 2 Canada Research Chairs through the University of Toronto.
---
Core facilities & Centres
Our team members work across a number of SickKids core facilities and centres to conduct their research. They contribute to studies involving inflammatory bowel diseases (IBD), brain tumours, cancer, childhood arthritis and rheumatic disease, cystic fibrosis, and several other paediatric conditions.

Work in state-of-the-art facilities and leverage the latest technology, overseen by our highly qualified scientific directors from the Research Institute.

Over 2,000 researchers and staff collaborate at SickKids' Research Institute (RI) to tackle the toughest challenges in child's health.